Aditya L1 captures the unique coming together of the Moon and the Earth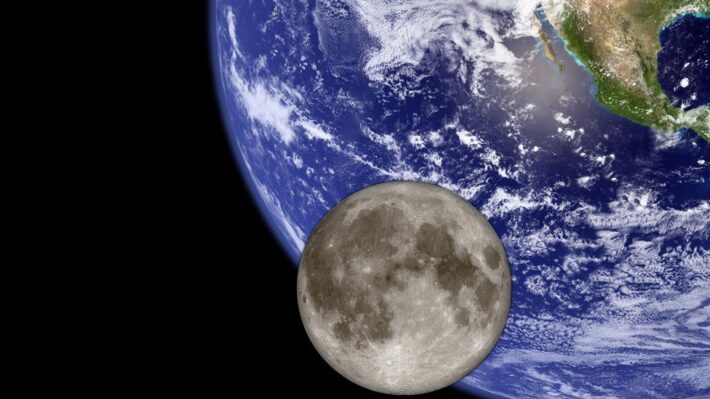 New Delhi: Vikram Lander and Pragyan Rover shared many pictures after Chandrayaan 3's successful landing on the moon. Now Aditya L1, launched to gather information about the Sun, is also sending pictures of the Earth along with the Moon like a lander.
Aditya-L1 video has taken a special selfie with Earth and Moon, released by ISRO.
Aditya L1 has changed the  orbit twice since its launch. Recently ISRO had informed that Aditya L1 is moving towards the L1 point of the Sun. Aditya L-1 has now moved forward from the orbit of 245 km x 22459 km to 282 km x 40225 km.
ISRO  posted a "selfie" taken with the camera of Aditya-L1 Surya mission spacecraft. In the post, the agency released pictures of the Earth and the Moon. The space agency said on 'X',
The images released by ISRO show the VELC (Visible Emission Line Coronagraph) and SUIT (Solar Ultraviolet Imager) instruments. Both these instruments were also observed by the camera on Aditya-L1 on 4 September. ISRO also released a video of it.
नोट:
अगर आपको यह खबर पसंद आई तो इसे शेयर करना न भूलें, देश-विदेश से जुड़ी ताजा अपडेट पाने के लिए कृपया The Lucknow Tribune के  

Facebook

 पेज को 

Like

व Twitter पर 

Follow

करना न भूलें...
-------------------------