Adoloscents being given vaccine shots to counter Corona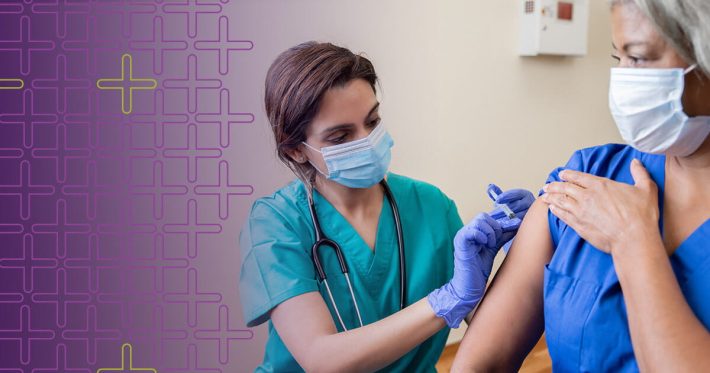 Agra: In third wave of corona, only minor symptoms were found due to the vaccine. The infection also subsided in three months. More cases of corona came in just one month. In such a situation, from January 3, adolescents of 15 to 18 years are being vaccinated. However, so far only 22 percent of adolescents have received the vaccine.
Vaccination started in January 2021, in the first phase health workers, followed by frontline workers were vaccinated. After this, people over 60 years of age were vaccinated. Then people over the age of 18 began to be vaccinated. From January 3 this year, the vaccine is being administered to adolescents in the age group of 15 to 18 years.
CMO Dr. Arun Srivastava has been quoted saying that 3.09 lakh adolescents in the age group of 15 to 18 years are to be vaccinated. Covaxin is being administered, after 28 days the second dose is being taken. Antibodies are formed after both doses. So far 247039 adolescents have administered the first dose of the vaccine. 69897 adolescents have received both doses of the vaccine. Camps will also be organized in schools so that the vaccine can be administered to adolescents at the earliest.
District Immunization Officer Dr. SK Varman said that now the vaccine will be installed at the district hospital as well as at the Urban Health Center, Jeevani Mandi. Children are being given the Corbevax vaccine. The second dose of the vaccine will be administered after 28 days.
To get the vaccine, you have to bring a proof of age. For this, Aadhar card, date of birth certificate, mark sheet, school ID card in which date of birth is recorded. You can reach the center by taking the documents. At the same time, registration will take place and the vaccine will be applied.
नोट:
अगर आपको यह खबर पसंद आई तो इसे शेयर करना न भूलें, देश-विदेश से जुड़ी ताजा अपडेट पाने के लिए कृपया The Lucknow Tribune के  

Facebook

 पेज को 

Like

व Twitter पर 

Follow

करना न भूलें...
------------------------- --------------------------------------------------- -------------------------------------------------------------------------------------------------------------------------------------------------