After the win comes the heartbreak for a soccer star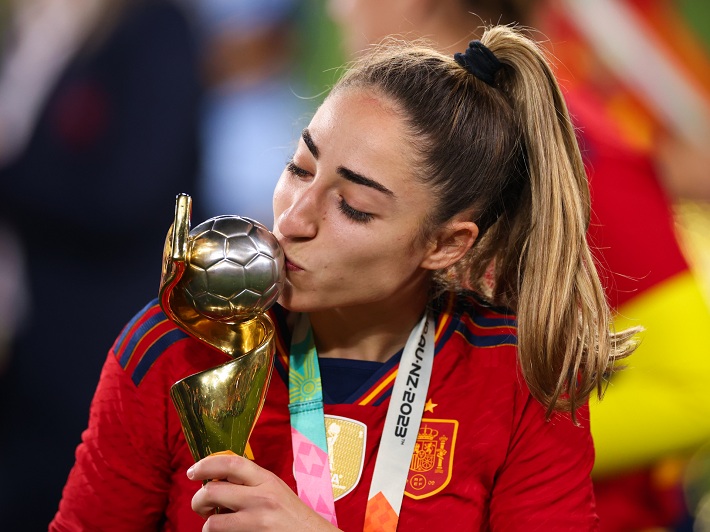 Washington: According to the Spanish football association, Olga Carmona, whose goal gave Spain the Women's World Cup victory, found out about her father's passing after the game.
The federation announced without going into any information as to the cause of death that he had been sick and passed away when Carmona's mother and other relatives were visiting Australia to see her compete in the final. To tell Carmona the news, the family chose to hold out until after the championship celebrations.
Carmona posted a picture of herself kissing the winning medal along with the statement, "And without knowing it, I had my Star before the game started," on X, now known as Twitter.
"I am aware that you gave me the courage to do something special. I am aware that you proudly saw my performance tonight. Peace be with you, dad. She joined the Spanish players in their celebration and dancing after the game, and she seemed to take an active role in the award ceremony.
The federation remarked on X, "We adore you, Olga. "You are a part of the history of Spanish football."
Spain defeated England 1-0 in Sydney, Australia, thanks to a goal by Carmona in the 29th minute. She was the first player since American Carli Lloyd in 2015 to score in both the semifinal and championship match of a World Cup when she scored the game-winning goal late in La Roja's 2-1 semifinal victory against Sweden.
On Sunday, the 23-year-old Carmona was recognized as the game's most valuable player. She had paid homage to a friend who had just lost her mother as she celebrated reaching her objective.
The Real Madrid defender remarked, "I think all of us, we felt that this team had something special," after Spain won the championship.
The woman's father passed away, and Madrid issued a statement Sunday night expressing their condolences to the player and her family.
Irene Paredes, a teammate of Carmona's from Spain, lost her father a few days before the country started World Cup preparations. On Sunday, the defenseman gave him a title dedication.
The federation had announced that there would be a championship celebration once the team arrived in Madrid on Monday night before the news of Carmona's father's passing broke.
It was unclear if the festivities would go place as planned or whether Carmona would take part in any manner.
नोट:
अगर आपको यह खबर पसंद आई तो इसे शेयर करना न भूलें, देश-विदेश से जुड़ी ताजा अपडेट पाने के लिए कृपया The Lucknow Tribune के  

Facebook

 पेज को 

Like

व Twitter पर 

Follow

करना न भूलें...
-------------------------