Akhilesh Yadav breaks his dad's record in 2022 Assembly polls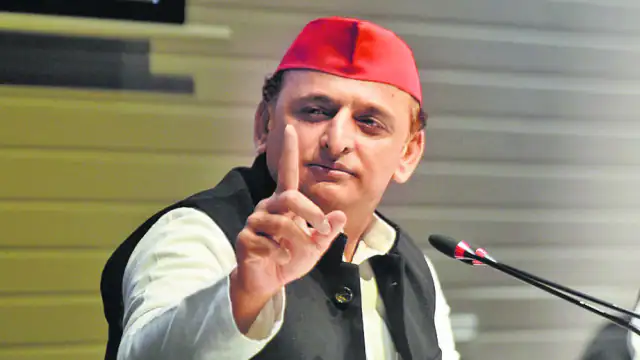 Lucknow: The election results of the 2022 Uttar Pradesh assembly elections have destroyed many records in the politics of the state. On the one hand, where Yogi Adityanath became the first chief minister to return to power after completing a five-year term, Akhilesh Yadav-led SP may not get a majority, but it is its best performance in terms of votes.
BJP has increased the voter share of 2017. At the same time, the vote share of the Samajwadi Party has also jumped by about 10 percent, while the SP and Congress suffered losses in this matter. BJP got 39.7 percent votes in 2017, while this time the party got 41.6 percent votes.
Talking about SP, the party got 21.8 percent vote share in 2017 and Akhilesh managed to get 32 ​​percent votes for the party this time. Even though the SP fell far short of a majority, Akhilesh has given the party the biggest support base in its history.
Earlier, SP had not got so many votes in any assembly election. This time the SP, which is called the party of Yadav-Muslim, also got the votes of other castes and communities fiercely.
The vote share of the BSP declined from 22.2 per cent to 12.7 per cent. The Congress has come down from 6.3 per cent to 2.4 per cent, which is less than the RLD's 3 per cent. Talking about seats, the BJP alliance has won 273 seats, while the SP alliance managed to win 125 seats. Congress got 2 seats, BSP could win only 1 seat, others have 2 seats in their account.
नोट:
अगर आपको यह खबर पसंद आई तो इसे शेयर करना न भूलें, देश-विदेश से जुड़ी ताजा अपडेट पाने के लिए कृपया The Lucknow Tribune के  

Facebook

 पेज को 

Like

व Twitter पर 

Follow

करना न भूलें...
------------------------- --------------------------------------------------- -------------------------------------------------------------------------------------------------------------------------------------------------