Amitabh Bachchan starrer Runway 34 trailer out now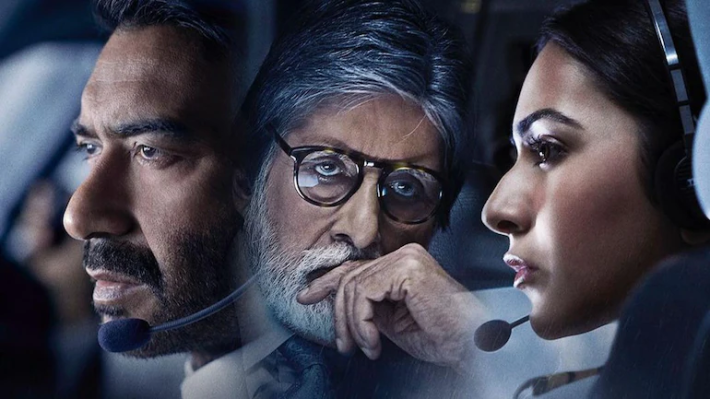 Mumbai. The trailer of Ajay Devgan and Amitabh Bachchan film Runway 34 is finally out. This film is based on true incident. The most surprising thing related to this film is that Ajay Devgan has produced as well as directed this film. Ajay is also debuting as a director through this film. The way the scenes of the film are shown in the trailer that came out, they are really spectacular. The trailer has shown how Ajay Devgan, who became a pilot, who is playing the role of Captain Vikrant Khanna, handles the whole accident. This accident does not happen on the ground but above 35 thousand feet. Due to bad weather, there is a problem in flying the flight and it becomes a life of the passenger sitting in it.
3 Minutes 17 Seconds Trailer
In the trailer of the 3 minute 17 second film Runway, while Ajay Devgan's completely different mood is being seen, Amitabh Bachchan's style was liked by the fans. When Big B was shown walking in a stylish style on the runway, the fans went crazy after seeing him. In suit-boot, Big B is also seen beating Ajay Devgan in terms of style.
Amitabh is playing the role of a lawyer in the film. Rakul Preet Singh, Angira Dhar, Bonam Irani and Akanksha will also be seen playing important roles in this film. Amitabh has also shared the trailer of the film on Twitter. He shared the post and wrote – Every second has importance. Presenting with Proud is the trailer of Ajay Devgan's directorial venture Runway 34. We are ready for take-off. #Runway34Trailer. At the same time, Ajay Devgan has shared the trailer on Instagram.
Kuch Aisi Hai Story of Runway 34
As told, this film is based on true incident. The story of the film is related to the Doha-Kochi flight of Jet Airways in 2015. Due to bad weather and fog, the pilot has to face a lot of difficulties in operating the plane. Not only this, despite the difficulties, the pilot puts the plane at risk by risking the lives of about 150 passengers. After this the game of thriller and suspense begins. After all, why the pilot takes this decision, what is the effect of his decision, what would have been done to him, it will be known only after watching the film. This film is being released in theaters on 29th April this year.
नोट:
अगर आपको यह खबर पसंद आई तो इसे शेयर करना न भूलें, देश-विदेश से जुड़ी ताजा अपडेट पाने के लिए कृपया The Lucknow Tribune के  

Facebook

 पेज को 

Like

व Twitter पर 

Follow

करना न भूलें...
------------------------- --------------------------------------------------- -------------------------------------------------------------------------------------------------------------------------------------------------