ApolloMedics Lucknow becomes first to offer living donor liver transplant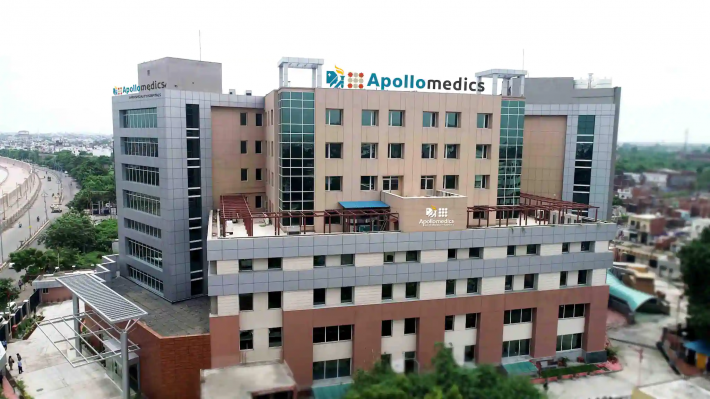 Lucknow: Since its inception, Apollomedics Super Specialty Hospital Lucknow has been continuously giving new life to patients with innovative and ultra modern medical technology. Apollomedics has now become the best hospital in UP to do living donor liver transplant after NCR. A 37-year-old liver patient at the hospital was saved through a living donor transplant, which was donated by his wife.
Dr. Ashish Mishra, Consultant, Apollomedics Super Specialty Hospital Liver Transplant & HPB Surgeries said that the 37-year-old youth had a successful liver transplant. He had come to Apollomedics in a very critical condition. He had liver disease for a long time and his stomach was full of water. His treatment had cost him a long time and he had gone to many hospitals for treatment. Also he had diabetes. During this, he was also admitted in ICU many times and came out of the mouth of death. He was unable to eat or drink anything due to liver failure, due to which his body became very weak. He was suggested liver transplant at Apollo Hospital so that he could live a long life. The patient was transplanted from a living donor. Liver lobes were taken from his wife who was 32 years old. 60 to 65 percent of their livers were taken. The transplant of the recipient lasted approximately 16 to 17 hours, while the surgery of the donor lasted about 7 to 8 hours. Both the donor and the recipient are healthy and will be discharged soon. Apollomedics Super Specialty Hospital has become the first private hospital in the region to perform multiple successful living donor liver transplants in a row.
Dr Waliullah, Consultant Surgical Gastroenterology & Liver Transplant said, "There are a lot of myths in the society regarding liver transplant which scare people. Liver transplant is a completely safe and life saving procedure. This is done in two ways, one is Cadaver Liver Transplant, in which the liver of a deceased person is given to the patient. The second is living donor liver transplant, in which about two-thirds of the liver of a living person from his family is transplanted into the patient. The donor liver returns to its original size in just 3-6 weeks. It does not have any negative effect on the donor's body."
Dr Ajay Kumar, Director and Medical Services and Critical Care Specialist, said, "Liver transplantation is a very complex surgery that not only requires a skilled team of doctors, but also requires excellent post-surgical care and critical care backup. At Apollomedics, we have dedicated transplant ICU with 24×7 critical care specialists for round the clock care of the transplant patient which ensures that there is an infection free and safe environment as transplant patients are susceptible to infection."
Buoyed by the success of multiple living liver donor transplants in the hospital, Dr Mayank Somani, CEO and MD, Apollomedics Super Specialty Hospital, said, "We are extremely proud that our team is successfully treating patients suffering from complex liver diseases. Not only Lucknow but also doing transplants from neighboring states and Apollomedics Hospital is providing state-of-the-art healthcare facilities to the patients under one roof with state-of-the-art medical technology and following strict covid protocols. I congratulate the entire liver transplant team including Dr. Ashish Kumar Mishra, Dr. Waliullah Siddiqui, Dr. Rajeev Ranjan and Dr. Suhang Verma for the third consecutive successful live donor liver transplant and hope that our team lives up to the expectations of the people. Will stay I appeal to everyone to eat healthy and adopt an active lifestyle to stay safe from diseases.
नोट:
अगर आपको यह खबर पसंद आई तो इसे शेयर करना न भूलें, देश-विदेश से जुड़ी ताजा अपडेट पाने के लिए कृपया The Lucknow Tribune के  

Facebook

 पेज को 

Like

व Twitter पर 

Follow

करना न भूलें...
------------------------- --------------------------------------------------- -------------------------------------------------------------------------------------------------------------------------------------------------