Are you taking the Smoking is Injurious to Health Caution for Granted ?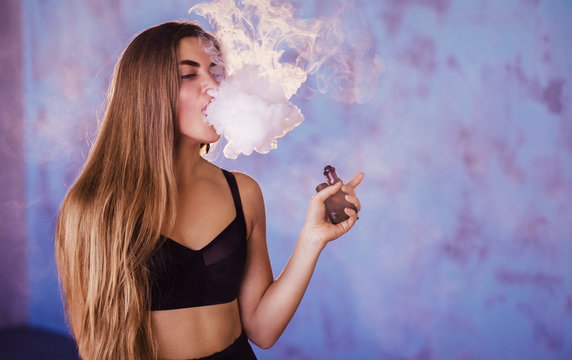 35% of the individual are trapped amongst the ring of smoke.
The one's who smoke damage other people lungs more than they harm their lungs.
The person smoking (active smoker) only inhales 30% of the smoke, the rest 70% smoke is inhaled by the group of persons near him. (passive smoking)
Lucknow: According to the data published by GLOBAL ADULT TOBACCO SURVEY(GATS) -2 (2016-17) only 13% of the adult are active smoker while more than 35% of the adult are involved in "second hand smoking". Only 30% of the smoke is inhaled by the active smoker (the one who smokes) while about 70% is inhaled by the people in contact with him or living next to him (passive smoking). This smoke (second hand smoke) is very dangerous for the health. This is said by Dr Surya Kant , Professor and Head , Department of Respiratory Medicine , King George Medical University.
To reduce the risk from smoking and to create awareness among people every second Wednesday of March is observed as 'NO SMOKING DAY'. This year it is being celebrated on 9th march. The theme this year is" QUITING SMOKING SHOULD BE TENSION FREE". The purpose of celebrating this day is to make people understand the dangers associated with smoking and also to make them realize that quitting smoking will prevent them from 40 types of cancer and 25 different types of diseases. Children as well as pregnant females are much more affected by passive smoking because they are exposed to this smoke in early life only. According to World Health Organization(WHO), passive smoking causes about 12 lakh people to loose their life.
Dr Surya Kant says the smoke that we inhale releases thousand of toxic chemicals in the body, affecting not only lungs but also heart and other vital organs. It is very difficult to quit smoking for a person who is smoking for many years but strong will power and medical guidance and pursue one to lead a healthy life without smoking. A duration of about 1 week is very crucial after quitting smoking, if one controls for that duration then you can do it completely.
COME TO TOBACCO CESSATION CLINIC AND QUIT SMOKING
Dr Surya Kant said that the Department of Respiratory Medicine is running tobacco cessation clinic. This clinic operates from Monday to Saturday every morning from 9 am till 12 pm, during which the person who has will power can quit smoking through medical help and counselling.
FOLLOW THESE RULES TO QUIT CIGARETTE-
• First promise yourself that you will quit smoking.
• Keep away from things that remind you about smoking.
• Whenever you feel to smoke or chew tobacco, focus on other things.
• Find an alternative for smoking; like keep things in mouth which don't harm you.
• Tension is the main cause for smoking, so it is very important to keep yourself tension free.
नोट:
अगर आपको यह खबर पसंद आई तो इसे शेयर करना न भूलें, देश-विदेश से जुड़ी ताजा अपडेट पाने के लिए कृपया The Lucknow Tribune के  

Facebook

 पेज को 

Like

व Twitter पर 

Follow

करना न भूलें...
-------------------------------------------------------------------------------------------------------------------------------------------------