As Tiger 3 is gearing up for release , Checkout Salman Khan's action sequences as Tiger in the franchise in this video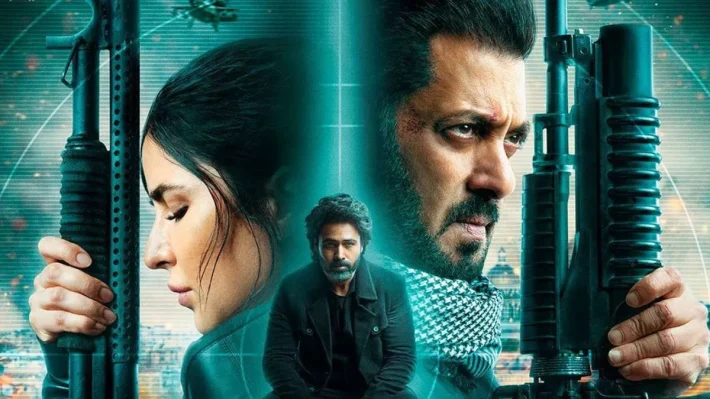 Mumbai: The Salman Khan-fronted action thriller Tiger 3 is just six days away from its grand release. The teaser, Tiger Ka Message, trailer, and song Leke Prabhu ka naam are doing wonders among the masses, and the film's buzz is gaining momentum at high speed. With the storyline looking promising for the masses, the one thing that has drawn attention is the action sequences of Salman Khan in the film.
While the masses love to see Salman Khan in action, the superstar has boomed in the previous two franchises of Tiger films with some of the best action sequences. Following the success of both parts, Salman is returning as the iconic Tiger with Tiger 3, and the action sequences from the teaser and the trailer have already blown the audience's minds. Besides these action sequences, it was Salman Khan who decided to keep the action sequences of the film raw and real. He and the makers made sure that the action of the film should look real and natural.
Salman and the makers were keen to give the masses the biggest action spectacle this Diwali with Tiger 3, and they have left no stone unturned to make this one of the biggest action films of the year. Right from the bike chase sequences, car chase, horse riding, gun fighting, hand-to-hand combat, and many more, the film has incorporated many surprising action elements.
Tiger 3 starring Salman Khan, Katrina Kaif, and Emraan Hashmi will be released in cinemas on Sunday, November 12, 2023.
नोट:
अगर आपको यह खबर पसंद आई तो इसे शेयर करना न भूलें, देश-विदेश से जुड़ी ताजा अपडेट पाने के लिए कृपया The Lucknow Tribune के  

Facebook

 पेज को 

Like

व Twitter पर 

Follow

करना न भूलें...
-------------------------