Aspirants actor Sunny Hinduja opens up about the most memorable characters in his journey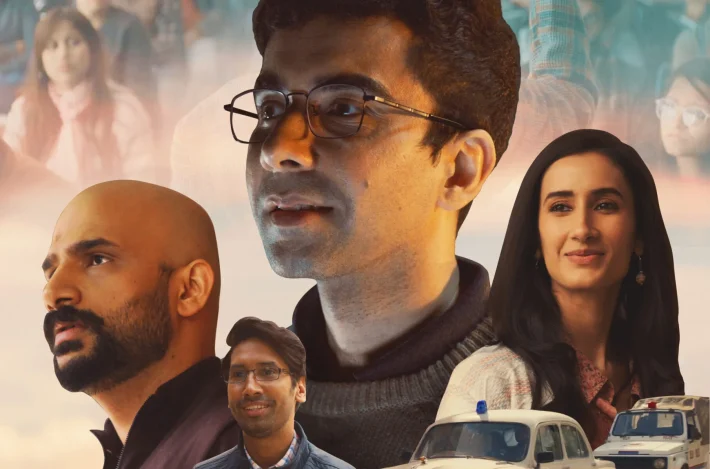 Lucknow: Post the release of TVF drama Aspirants in 2021, the series received widespread acclaim and recognition, making It's incredible and talented star-cast a household name across the country. With a relatable storyline and characters, this nationwide acclaim elevated the show amongst the top rated series on IMDb. Now the much awaited show is back with a brand new season, and receiving equal adulation from viewers. FTII alumni and a brilliant actor Sunny Hinduja who essayed the character of Sandeep Bhaiya in the show, stole the hearts with his nuanced performance, so much so that he got a spinoff series dedicated to the character. Sandeep Bhaiya's intense demeanor, hard-hitting advice and practical approach towards life resonated with millions of viewers.
Getting candid about his career trajectory and struggles to get his first big break, Sunny shared, "The writers of Aspirants have given Sandeep Bhaiya a very nice line – 'Failure se aag banao, aur uss aag ko fuel banao jo aapko aapki life mein kaam aaye.' The same happened to me in real life as well. Before I got Aspirants, I gave so many auditions, month after month, my wife used to joke that if an award were given to someone for attempting the most auditions ever, I would've received it."
He further adds, "Rejections were a common part of my profession. However, I decided to turn my rejections into a learning for myself. I observed and honed my skills, audition after audition, to ensure that it became impossible to reject me. I used to hear my look doesn't fit a role, but applying all my learning, I auditioned for shows like Aspirants and Inside Edge, and I got those parts that became so memorable."
The second season of Aspirants takes viewers into the harrowing and captivating world of competitive exams and the relentless journey of IAS aspirants and civil servants in India. With Apoorv Singh Karki returning as the director for this slice-of-life drama, Naveen Kasturia, Sunny Hinduja, Shivankit Singh Parihar, Abhilash Thapliyal and Namita Dubey reprise their popular roles. Aspirants seasons one and two are now streaming on Prime Video.
नोट:
अगर आपको यह खबर पसंद आई तो इसे शेयर करना न भूलें, देश-विदेश से जुड़ी ताजा अपडेट पाने के लिए कृपया The Lucknow Tribune के  

Facebook

 पेज को 

Like

व Twitter पर 

Follow

करना न भूलें...
-------------------------