Battleground U.P. : The Kurmi Factor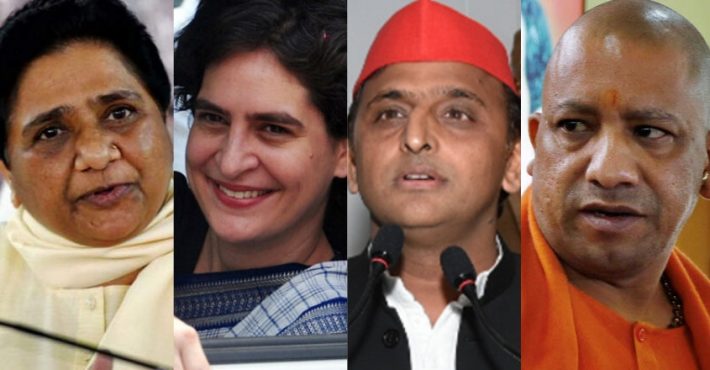 Lucknow: All political parties in UP are eyeing the vote bank of Kurmis, a big caste of OBCs. Now the BJP is keeping a strong hold on the politics of Kurmis, while the SP has also laid out deep plans. Congress is also repeatedly indicating by bringing Chhattisgarh Chief Minister Bhupesh Baghel to UP. SP has made Naresh Uttam the state president, while BJP's Swatantra Dev Singh is leading the Kurmis. In this rising power struggle, the big question is who, where and how will the Kurmis do their 'welfare'?
Kurmis are spread in different areas across the state. After independence, Kurmis had a major leadership in the Congress. Rampujan Patel was a strong leader of Congress in Prayagraj. He became MLA twice in 1967 and 1970. Later in September 1981, former Prime Minister Indira Gandhi sent him to the Rajya Sabha. He continued to lead the Phulpur parliamentary constituency four times. Later in 1989 he left the Congress and joined the SP to implement the Mandal Commission report.
The Mandal period gradually removed this large vote bank from the Congress. Now RPN Singh, who is handling the legacy of the Sainthwar Kurmis in Purvanchal, has also left the Congress and joined the BJP.
Be it Chetram Gangwar or Bhagwatsharan Gangwar or Satosh Kumar Gangwar Bareilly, Baheri and Nawabganj to Pilibhit are dominated by Kurmis. Chetram won from the Nawabganj seat of Bareilly in the year 1967 and was a minister in the governments of Narayan Dutt Tiwari and Vir Bahadur Singh. Nawabganj seat is such that in 52 years there has been no MLA except any Kurmi. This is the reason that BJP's Dr.MP Arya, SP's Bhagwatsharan Gangwar, Congress's Usha Gangwar are in the fray from Nawabjung, Chhatrapal Singh Gangwar, Minister of State for Revenue, and Aseram Gangwar of BSP are in the fray.
Kurmi leaders kept winning repeatedly in Bareilly district
The hold of the Kurmis in Bareilly can be gauged from the fact that the Kurmi leaders of this region have been winning continuously and repeatedly. For example, Santosh Gangwar has become an MP for 8 times and Bhagwatsharan Gangwar, who was once a BJP leader from Nawabganj, has been an MLA for five times. Ram Kumar Verma was an MLA from Kheri Nighasan and became a minister. Balgovind Verma was a two-time MP. His wife Usha Verma was also an MP. His son Ravi Prakash Verma was also an MP. Ram Kumar Verma's son Shashank is now in the fray from Nighasan on a BJP ticket.
War between grandson and nephew
Former MLA Mr. Kaushal Kishor Verma's grandson Utkarsh Verma is fighting on SP ticket from Lakhimpur city. Dr. Kaushal Kishore Verma's nephew Yogesh Verma is a BJP MLA from Lakhimpur city. Last time he defeated the grandson of Dr. Kaushal. Both are face to face again this time. Late SP leader in Dhaurahara assembly Yashpal Chaudhary's son Varun Chaudhary is fighting from SP.
Beni Prasad Verma was a strong leader of SP
With the rise of backward politics, the supremacy of Kurmi leaders in SP also increased. Beni Prasad Verma in Barabanki, Ramamurthy Verma in Ambedkar Nagar, Ram Prasad Chaudhary of Basti are strong leaders of the big Kurmis. Beni Prasad Verma had a big impact in and around Barabanki. As long as he was in SP, he remained strong in SP, Barambaki, Faizabad, Gonda, Bahraich and Shravasti. The impact of Beni can be gauged from the fact that in the year 2009, when he came to Congress, PL Punia from Barabanki, Nirmal Khatri from Faizabad, Kamal Kishor Commando from Bahraich, Harshvardhan Singh from Maharajganj, the impact of Kurmi voters in the victory of many MPs. Got to see Now Beni Verma's son Rakesh Verma is in the fray from Ramnagar.
नोट:
अगर आपको यह खबर पसंद आई तो इसे शेयर करना न भूलें, देश-विदेश से जुड़ी ताजा अपडेट पाने के लिए कृपया The Lucknow Tribune के  

Facebook

 पेज को 

Like

व Twitter पर 

Follow

करना न भूलें...
------------------------- -------------------------------------------------------------------------------------------------------------------------------------------------