Being party to misogyny amounts to abetment says IPS Renuka Mishra at Excellence Awards 2023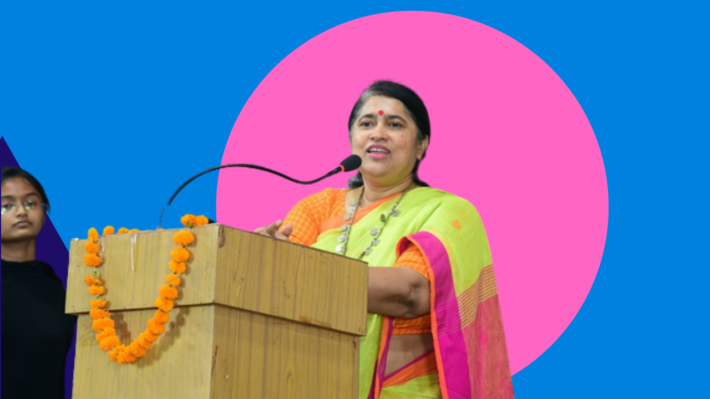 Lucknow: A phalanx of very erudite scholars and academicians converged at the National Book Fair being organized at the Balrampur Gardens where Lucknow's No. 1 English Weekly, The Lucknow Tribune organized the Excellence Awards 2023. The event saw felicitation of agri and health start-ups along with achievers from a cross section of domains including doctors, academicians and researchers.
The Lucknow Tribune, Lucknow's Number 1 English weekly in association with Integral University recognized the contribution of health and agri startups along with people of other categories who have made a mark in public life.
As part of this glittering award ceremony, The Lucknow Tribune acknowledged efforts of these startups by gifting the awardees with  a certificate and Memento.
Gracing the occasion as Chief Guest was Renuka Mishra, DG / Chairperson UP Police Recruitment & Promotion Board / DG Training UP.
Special guests for the event were – Pravin Kumar Dwivedi, Additional Director, Software Technology Parks of India., RK Sharan, President, UP State Council, Krishi Udyami Krishak Vikas Chamber, Syed M Fauzan Akhtar Executive Director of Integral University  and Manoj Singh Chandel, Convenor of National Book Fair.
The event was organized in association with Integral University, FSAI U.P. Chapter, Ekana Sportz City, Meghdoot Gramodyog Sewa Sansthan, Indian Industries Federation, Kiran Foundation, 9Thursdays Entertainment Pvt. Ltd. and Krishi Udyami Krishak Vikas Chamber.
Sharing her views on the occasion, IPS Renuka Mishra said that she has vivid memories of coming to book fairs and spending time book surfing and reading. She said in her formative years she would often find peace in reading Noddy Comics which eventually led her to more mature literature. She said living in a disciplined family it was always stressed on leading a more informed life with good knowledge and positive reading habits.
She said that as a part of the law and order establishment, it is heartening to know that such award ceremonies acknowledge the stellar role that the medical professionals play. She said those in the medical profession and the police are often misunderstood. She said such events play an important role in bridging that gap.
IPS Renuka Mishra said there is a concept of bystanders in police jargon. She added that  when you find someone in distress you must play the role  of an angel and help. She also called for greater care to not be a party to misogyny. She said that when lewd remarks are made in  whatsApp groups and you continue to stay in the group you are resorting to abetment. She said what is needed instead is to revolt and shut down such commentary at the earliest.
She thanked The Lucknow Tribune for organizing an event well and bringing out achievers who quietly serve humanity.
नोट:
अगर आपको यह खबर पसंद आई तो इसे शेयर करना न भूलें, देश-विदेश से जुड़ी ताजा अपडेट पाने के लिए कृपया The Lucknow Tribune के  

Facebook

 पेज को 

Like

व Twitter पर 

Follow

करना न भूलें...
-------------------------