BJP focusing on making maximum impact in minimum resources in Uttar Pradesh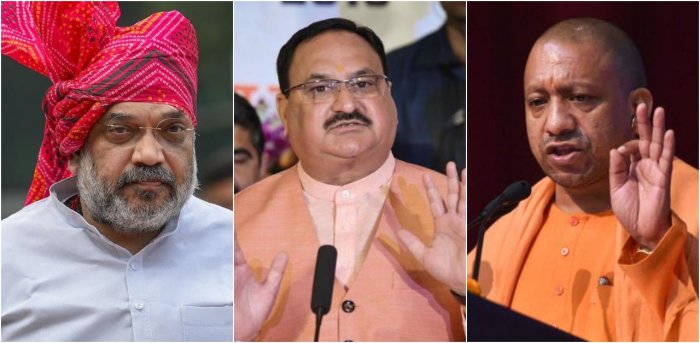 New Delhi/ Lucknow: Coronavirus is at its peak in the country. In the midst of all this, assembly elections are also being held in five states. The model code of conduct has come into force in five states. Along with this, political parties have also been instructed by the Election Commission to follow the covid-19 protocol. Apart from this, road shows, rallies and big political programs have been banned for the time being. The biggest problem for political parties is to reach the people. Even though virtual rally has been allowed by the Election Commission, it is also true that at present not all voters have the technology and neither all voters can be reached by it. This is the reason why BJP has made a new strategy to reach every home. In this strategy of BJP, emphasis has been laid on cultivating women and youth.
A meeting was held under the chairmanship of National President JP Nadda regarding the strategy of BJP. Various strategies were made in this meeting to reach the voters. According to sources, apart from the house meeting up to the booth level, a strategy has also been chalked out to hold mehndi programs for women in public places. Apart from this, a core committee of leaders has been formed which will contact those people who not only cast their vote but also influence voters in their locality and society. A complete list of such voters is being prepared and efforts have been started to contact them. A team has been given the responsibility of holding in-house meetings in each booth. This team will give information about the work done by the BJP government under the leadership of Prime Minister Narendra Modi and Chief Minister Yogi Adityanath in the in-house meeting, as well as appeal to the voters to vote in favor of the BJP.
It is being told that the in-house meeting will be held in someone's house. In such a situation, there will be no need to take permission from the Election Commission. 25 to 50 people can attend this meeting. According to the information, BJP is trying to hold one such meeting at every booth. The party has instructed almost all the leaders to hold one or two in-house meetings in a day. The leaders have also been asked to reach out to the people through social media. He has also been asked to constantly share his works on social media. Overall, BJP is trying to reach the youth directly through its politics.
Efforts are also being made by BJP to attract women voters. BJP has entrusted the responsibility of campaigning to Mahila Morcha and Yuva Morcha. Instructions have been given by the Election Commission to hold a public meeting with 300 people. In such a situation, BJP is trying to fully capitalize on this. The BJP team will reach every booth and hold such meetings and the party's banner and flag will also be present there. To attract women, BJP's women's team will also set up lotus mehndi stalls. Through the lotus mehndi stall, BJP will apply mehndi with lotus symbol on the hands of women voters and will appeal to women to vote in favor of BJP.
नोट:
अगर आपको यह खबर पसंद आई तो इसे शेयर करना न भूलें, देश-विदेश से जुड़ी ताजा अपडेट पाने के लिए कृपया The Lucknow Tribune के  

Facebook

 पेज को 

Like

व Twitter पर 

Follow

करना न भूलें...
------------------------- --------------------------------------------------- -------------------------------------------------------------------------------------------------------------------------------------------------