BJP optimistic of winning in the elections of 2022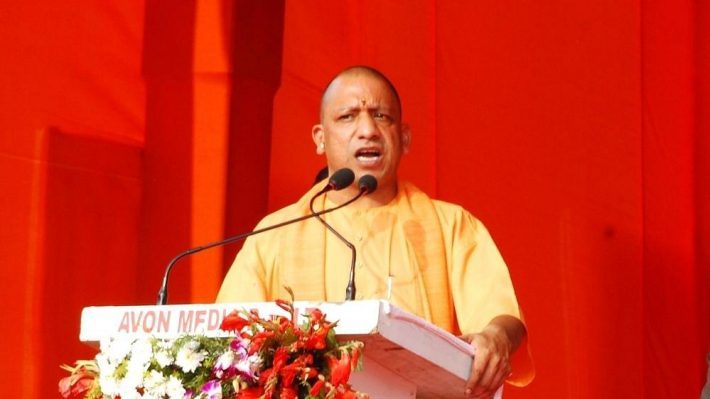 Lucknow: UP Chief Minister Yogi Adityanath has claimed to form the government by winning 80 percent of the BJP seats in the 2022 assembly elections. During the interview on the show 'India TV', Chief Minister Yogi Adityanath, while answering a question, said, 'Bharatiya Janata Party will form the government again in Uttar Pradesh. On March 10, we will form the government with a thumping majority by winning 80 per cent seats… Samajwadi Party will lose. The CM said, 'Like Lanka, the end of the Samajwadi Party is near.'
CM Yogi said, 'In the first two phases, I thought that the alliance could make an edge, but I was surprised that even there the Bharatiya Janata Party made a very good lead, especially when all the conspiracies of the country and abroad were involved, To defeat BJP. Today the situation is that many opposition leaders have booked their tickets to go out, some are booking tickets for England, some Australia, and many petty leaders are trying to go to Nepal. We have started doing joint patrolling on the border with Nepal so that now stop them from going…. Once their heat cools down till March 10, then choose your path. Yogi said that the days of mafiaists and professional criminals are over in Uttar Pradesh. I think none of these will be seen after March 10th.
Voting on 57 seats including Yogi Adityanath's Gorakhpur will be held on March 3 'Those who went to BJP are losing, everyone's bail will be forfeited' CM Yogi said about leaders like Swami Prasad Maurya who left BJP and went to other parties. 'You take note of my words, all those who have gone are losing. These people will not be able to save their bail, then you will know how big a mass base they have. The CM said, 'In 2017 the pair of two boys (Akhilesh and Rahul Gandhi) came. Sometimes compatibility also has an effect. You saw that the public rejected both. In 2019, the Grand Alliance (SP, BSP, RLD) was formed, could not do anything, after the elections, both of them started cursing each other. Now the grand alliance has been formed, the people of Uttar Pradesh are going to answer them. You will see, after the elections, there will be wrestling, there will be fighting, there will be allegations and counter-allegations, half-dead wrestlers will fight with each other.
नोट:
अगर आपको यह खबर पसंद आई तो इसे शेयर करना न भूलें, देश-विदेश से जुड़ी ताजा अपडेट पाने के लिए कृपया The Lucknow Tribune के  

Facebook

 पेज को 

Like

व Twitter पर 

Follow

करना न भूलें...
------------------------- --------------------------------------------------- -------------------------------------------------------------------------------------------------------------------------------------------------