Camping in Kabir Chaura math, PGV aims hitting two birds with one stone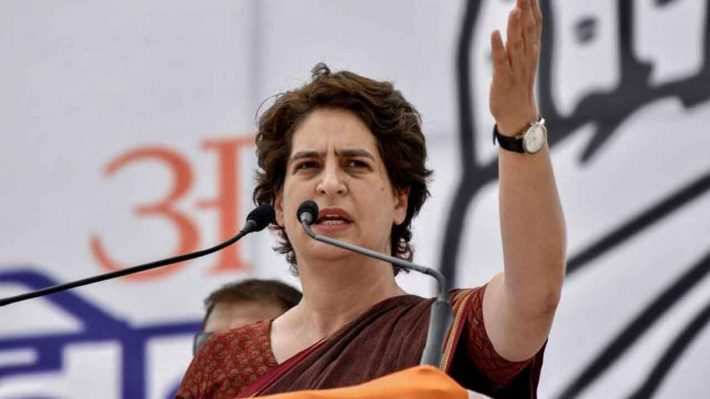 Varanasi: The sixth phase of Uttar Pradesh assembly elections ended on Thursday. The last phase of polling is to be held on March 7. All political parties have given their full strength for the last phase. Congress General Secretary Priyanka Gandhi reached Varanasi before the last phase of polling. Now she will remain in Varanasi for the next three days.
After reaching Kabir Chaura Math in Varanasi, Priyanka Gandhi spoke to the Mahant of the Math in detail on the memories of Kabirdas. Priyanka is going to stay in this Math for the next three days. In view of Sant Kabir's social justice and his association with Dalits and backward classes, a big message of Priyanka's stay here will reach the voters.
Voting is to be held in 54 assembly seats of Uttar Pradesh in the last phase of elections. These seats have the highest number of Dalits and Backwards. The influence of Sant Kabirdas on this area is also very high. Priyanka Gandhi has also made many announcements in the Congress manifesto regarding Dalits and Extremely Backward and now just before the election she has taken her seat in Kabir's Math, then its direct impact is also sure to be visible.
Priyanka Gandhi has chosen the Kabir Math where Mahatma Gandhi and Gurudev Rabindra Nath Tagore used to stay in Varanasi. A large number of famous personalities related to art and music also live in this area. Only by stopping in this area, the message will go a long way.
नोट:
अगर आपको यह खबर पसंद आई तो इसे शेयर करना न भूलें, देश-विदेश से जुड़ी ताजा अपडेट पाने के लिए कृपया The Lucknow Tribune के  

Facebook

 पेज को 

Like

व Twitter पर 

Follow

करना न भूलें...
------------------------- --------------------------------------------------- -------------------------------------------------------------------------------------------------------------------------------------------------