Celebrities show their upbeat mood on Diwali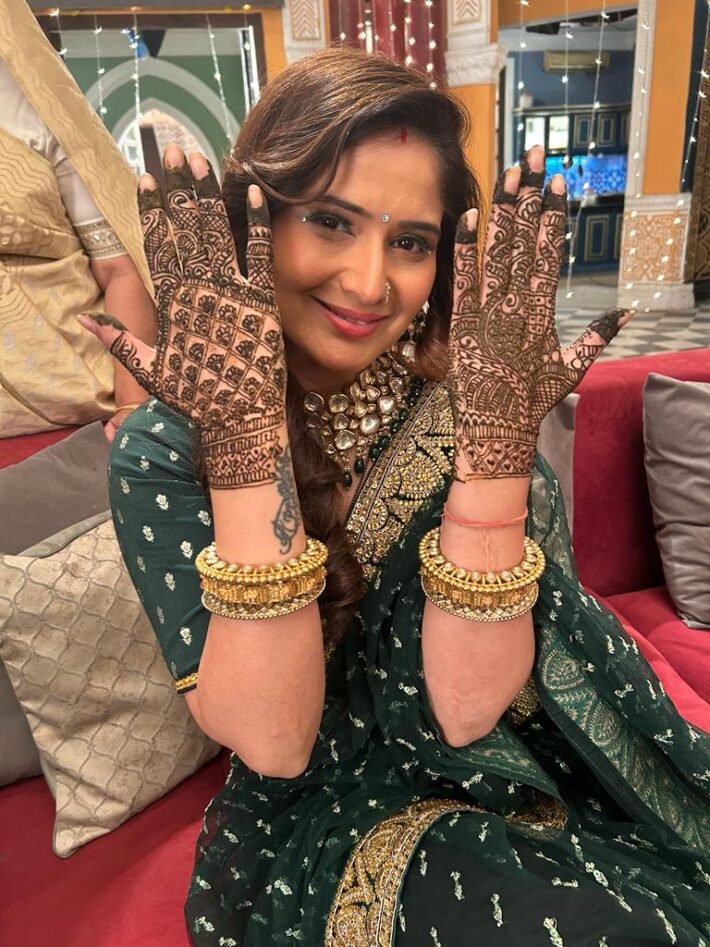 Mumbai: Shemaroo Umang's lead actors Aarti Singh, Shaili Priya Pandey, Preetika Chauhan, Abhishek Pathania, Sumati Singh will celebrate Diwali 2023 in this way!
Diwali is one of the most important festivals celebrated in India. This festival, every year, is celebrated with great enthusiasm not only in India but in Indian communities around the world. The word "Diwali" means "series of lamps". This word is formed by combining "Deep" and "Aavali" which are taken from the words of Sanskrit language. Diwali is also called Diwali or Diwali. This festival brings happiness to every house and Lord Ganesha and Lakshmi are worshiped in every house on this day. The special thing is that the artistes of Shemaroo Umang are also very excited about this festival, who while sharing their old memories related to this day, told many important things about their preparations for Diwali of the year 2023: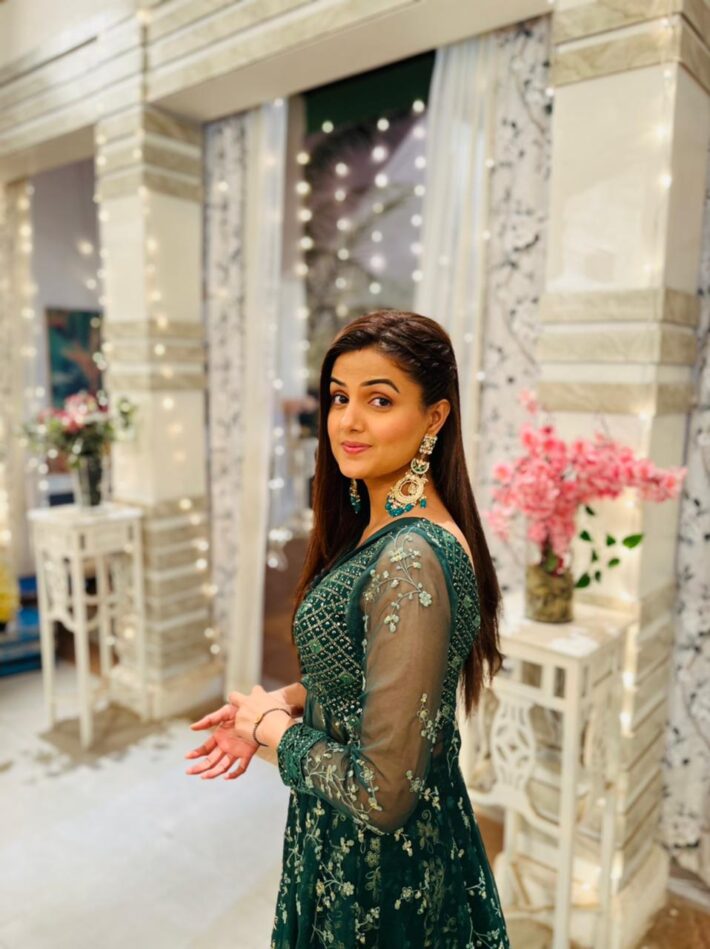 Aarti Singh – Shravani
Actress Aarti Singh, who is playing the lead role in Shemaroo Umang's show 'Shravani', talked about her Diwali preparations, "Diwali is a festival of lots of lights, emotions and positivity. I have made many fond memories of this day in Lucknow where My family comes together to do puja and cherish many beautiful memories together. I have made their day even more special by surprising them many times."
He further said, "Let's celebrate Diwali with full responsibility and awareness. Take care of the environment. I am eagerly waiting to be a part of the Diwali episode in our show Shravani. Happy Diwali to all of you."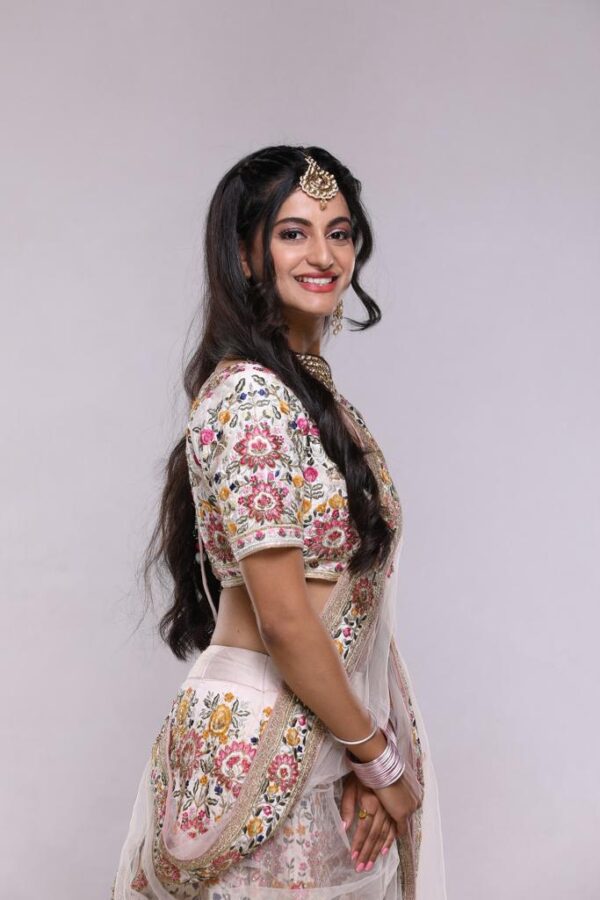 Shelly Priya – Kismat Ki Lakiro Se
Shaili Priya Pandey, lead actress of 'Kismat Ki Lakiron Se' says, "Diwali is a festival celebrated with great enthusiasm and I am really excited about it. Although I don't have much time to prepare, I also do the shopping. Have started cleaning the house as well. My childhood memories related to Diwali hold a special place in my heart. I remember going shopping with my parents, filled with lights, crackers and other things. Coming from a Bihari family, we follow the unique tradition of making 'Gharaunda', earthen pots filled with puffed rice and dry fruits, houses made of sticks with lots of decorations, it is one such tradition. Which I haven't seen in any other state."
Preetika Chauhan – Shravani
For me, Diwali is a symbol of happiness, light and prosperity. We celebrate it in honor of Lord Rama's return to Ayodhya after his exile, decorating his home and surroundings in the same way as his kingdom was decorated. For me, Diwali means spending quality time with family, spreading happiness and fostering the spirit of togetherness.
She further added, "Whenever I reflect on this celebration, I feel it is important to emphasize on celebrating Diwali responsibly. Instead of loud and harmful fireworks, I advocate for quieter and more eco-friendly celebrations." The air pollution emitted from fireworks is not only harmful for us but also for the environment and is painful for animals too. I believe that it is important to stop the use of firecrackers to protect our environment and promote a more peaceful and meaningful Diwali celebration. There should be a ban on usage. Let's celebrate this sweet and cordial festival with our loved ones and take care of our surroundings."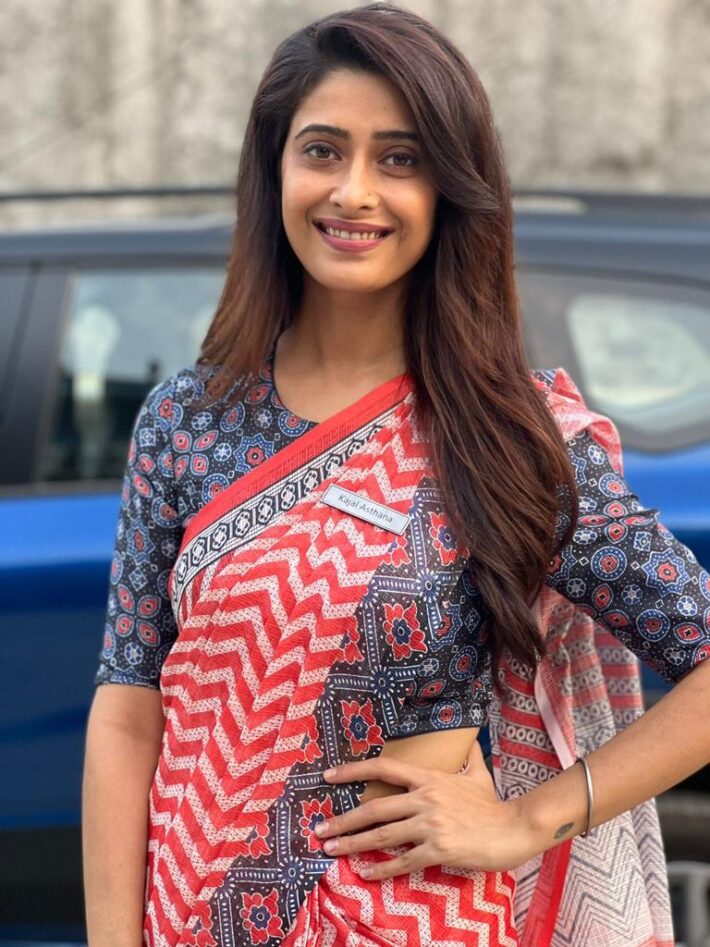 Abhishek Pathania – From the Lines of Fate
Actor Abhishek Pathania, who is playing the lead role in the show Kismat Ki Lakiriyon Se, says, "This year, due to the busy shooting schedule, I could not prepare for Diwali in a grand manner, but on the holiday, I will definitely do all my shopping. Away from family. Due to stay, I will celebrate my Diwali with friends. I still remember my childhood Diwali when we used to wake up early in the morning, wear new clothes and enjoy crackers and delicious food and take gifts to the homes of friends and relatives. Last 7 to 8 The festival has undergone many changes over the years. The excitement of family gatherings with fireworks has diminished somewhat."
He further adds, "Wishing everyone a Diwali filled with happiness and sweetness with their loved ones. Make this Diwali one of the happiest days of your life. When you celebrate, cherish the moments spent with family and friends. Remember to cherish. Let's make it a wonderful moment and have an eco-friendly Diwali by being conscious of the environment."
Sumati Singh- From the lines of fate
Sumati Singh, lead actress of Shemaroo Umang's show 'Kismat Ki Lakiron Se' says, "Diwali, for me, is more than a festival, it brings together traditions, lights and love. Celebrate the celebration with the glow of traditional lamps. Amidst the sweetness of the dishes and the warmth of the family, I still cherish the memories of 'Gharaunda' spent at my home. Yet in this bustling city, the ritual of making mine continues to be a symbol of growth, unity and peace. Diwali, For me, it's a festival that fills every corner of our lives with light and positivity."
She further says, "Celebrating eco-friendly Diwali not only benefits us but also our environment. Instead of bursting with fireworks, we should spend quality time with our families and exchange gifts. I am currently IPS in the show. I am seen as an officer, which I am proud to play because he
नोट:
अगर आपको यह खबर पसंद आई तो इसे शेयर करना न भूलें, देश-विदेश से जुड़ी ताजा अपडेट पाने के लिए कृपया The Lucknow Tribune के  

Facebook

 पेज को 

Like

व Twitter पर 

Follow

करना न भूलें...
-------------------------