Cheap water at Charbagh Railway station a reality soon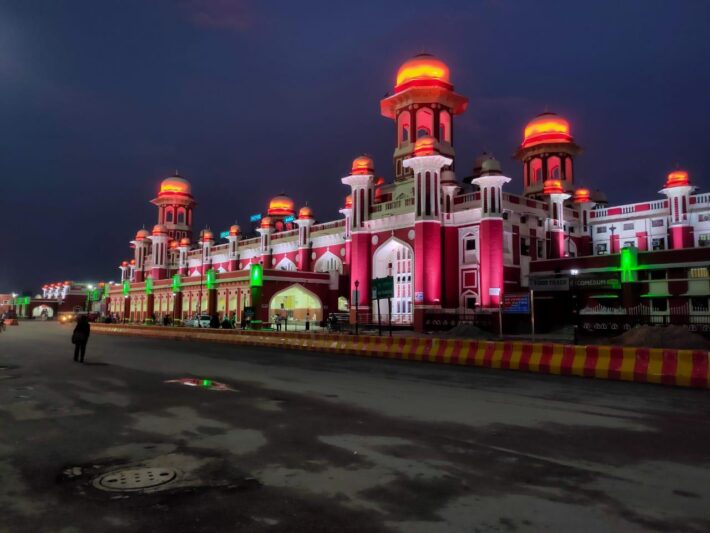 Lucknow: Passengers will no longer have to buy expensive water at Charbagh railway station. Cheap water will again be available to passengers at the station. Northern Railway Administration is going to install 15 water vending machines at Charbagh Railway Station to provide cheap water to the passengers.
From these machines, one liter water will be available for five rupees and 300 ml mineral water will be available for two rupees. The rate list has been released by NR administration. It is noteworthy that on the instructions of the Railway Board, in the year 2016-17, water vending machines were installed at many stations of the division including Charbagh, Lucknow Junction.
This responsibility was entrusted to the Indian Railway Catering and Tourism Corporation (IRCTC). The passengers greatly appreciated the cheap water facility available at the stations. However, this facility was later discontinued. Now this facility is being started by the Railways itself. NR administration will install 15 machines each at Charbagh and Varanasi Junction.
Two water vending machines each will be installed on nine platforms of Charbagh railway station. This facility will provide relief to one lakh passengers coming to the station daily. The machines installed by NR administration will be operated by the contractor. It will be the responsibility of the contractor to overcome the problems in water availability, cleanliness and drinking water supply. Earlier, from the water vending machines run by IRCTC, passengers used to get 300 ml water for one rupee per bottle. However, now 300 ml water will be available for two rupees. There has been no change in the rates of half litre, one litre, two liter and liter water.
Water bottles will also be provided to the passengers by the contractor. It is noteworthy that the contractor who operated the water vending machines installed at the station on behalf of IRCTC did not pay the electricity to the Railways. Due to this the Railways stopped providing electricity. During this period, several discussions were held between IRCTC, Railways and the contractor regarding the solution. However, no solution could be found. After this, the matter came to a standstill due to the arrival of Covid.
नोट:
अगर आपको यह खबर पसंद आई तो इसे शेयर करना न भूलें, देश-विदेश से जुड़ी ताजा अपडेट पाने के लिए कृपया The Lucknow Tribune के  

Facebook

 पेज को 

Like

व Twitter पर 

Follow

करना न भूलें...
-------------------------