CM Yogi calls for making Mahakumbh 2025 a grand success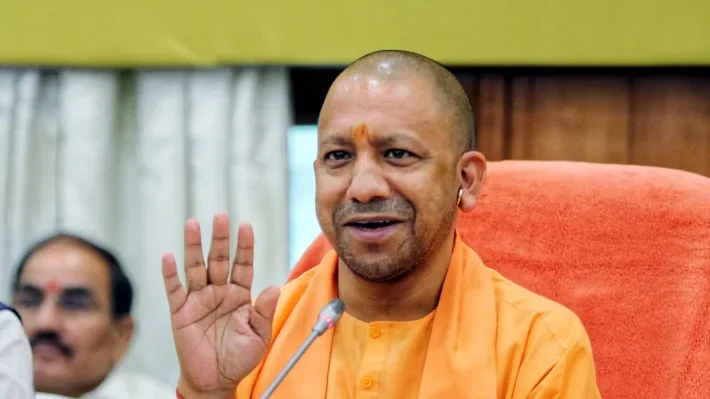 Lucknow: CM Yogi has given directions to the departmental officers to make the Mahakumbh Mela-2025 to be held in Prayagraj grand. The officials have been directed that the logo and theme of the Maha Kumbh Mela-2025 should be made as soon as possible.
Along with this, apart from beautification of various temples, emphasis has been laid by the tourism department in Prayagraj on its promotion and development of civic amenities for the visiting devotees. It is worth mentioning that like every time, the Yogi government is committed to organize the Mahakumbh, which is going to be held in 2025, on a large scale.
Mahakumbh-2025 Instructions given by the Yogi government regarding the preparations for the Mahakumbh-2025 to be held in Prayagraj
Nagvasuki, Dashashwamedh, Mankameshwar and other temples including Hanuman temple will be beautified
Along with the basic needs of lakhs of devotees coming from the country and the world, the government will also provide them a darshan of the grand and divine Mahakumbh.
Temples will be beautified
In the instructions given regarding the preparations for Mahakumbh-2025, Bhardwaj Ashram, Dwadash Madhav Temple, Nagvasuki Temple, Dashashwamedh Temple, Mankameshwar Temple, Alopshankari Temple, Padila Mahadev Temple, temples coming under Panchkoshi Parikrama Path, Koteshwar Mahadev , Kalyani Devi, Digital Kumbh Museum, Takshak Tirtha, Karchhana, Akshayavat or Palapuri Temple, Hanuman Temple, Floating Jetty and Restaurant, Rahi Ilavart Hotel, Triveni Darshan and three entrances have been asked to beautify. Apart from this, organizing a conclave by inviting travel and tour operators for the promotion of Mahakumbh-2025, publishing tourism literature for the promotion of Kumbh in Indian and foreign languages, establishing a temporary tent colony in Prayagraj. Instructions have been given to set up a tourist information center at the temporary bus station and railway station equipped with modern facilities.
Adventure activities will also be encouraged
Not only this, Yogi government started construction of temporary thematic gates, conduct of international level activities and events under adventure tourism (projection mapping, laser show, hot air balloon-show, drone-show, arrow sports, helicopter joy ride, Arrangements for para gliding, para motoring etc.) should be started. Training should be given to tourism service providers (guides, auto-rickshaw drivers, vendors boatmen). Pavilions should be set up depicting the culture of all the states.
नोट:
अगर आपको यह खबर पसंद आई तो इसे शेयर करना न भूलें, देश-विदेश से जुड़ी ताजा अपडेट पाने के लिए कृपया The Lucknow Tribune के  

Facebook

 पेज को 

Like

व Twitter पर 

Follow

करना न भूलें...
-------------------------