CM Yogi lays stress on working harder for digital crop survey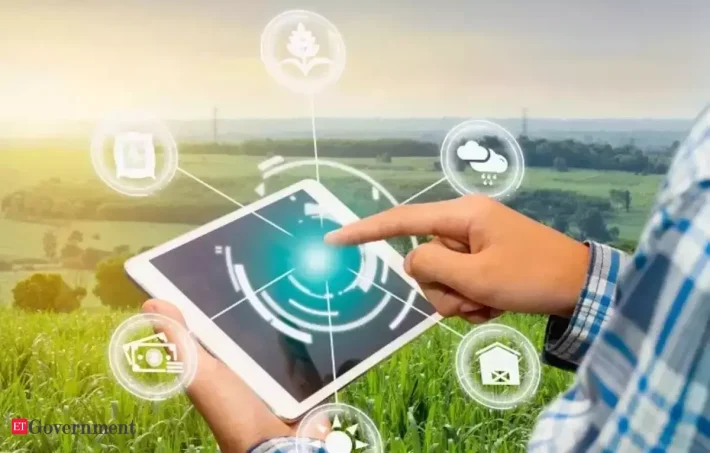 Lucknow: Yogi Government has instructed the districts to speed up the Digital Crop Survey in the state. In the 21 districts where the survey work has been completed, instructions have been given to complete the crop survey on time in all the villages under the leadership of the DM.
At the same time, to speed up the survey work, it has also been asked to increase the number of surveyors. It has also been determined that survey of 1500 plots per surveyor month and 2250 plots in 45 days should be ensured. Companions, instructions have also been given to complete the survey in 10 revenue villages of 54 districts in the next 15 days.
It is noteworthy that Digital Crop Survey is in progress in Uttar Pradesh. For this, State Project Management Unit (SPMU) has been set up, while help desks are also being operated in 10 sectors. The surveyors are linked with internet connectivity and power packs.
Most plots surveyed in Mirzapur
In the presentation of the Agriculture Department before Chief Secretary Durga Shankar Mishra, it has been told that digital crop survey has been completed in 21 districts, while it is in progress in 54 districts. In this, digital crop survey has been done in maximum 2607 plots in Mirzapur. After this, Pratapgarh (2543), Sultanpur (2370), Jalaun (2047), Jhansi (2027), Farrukhabad (1486), Firozabad (1183), Ghazipur (1147), Deoria (1136) and Lalitpur (1124) are included. Digital crop survey has been conducted in maximum 17 revenue villages in Mirzapur.
GDP of agriculture sector will increase due to accurate reporting
During the review of Digital Crop Survey, the Chief Secretary said that e-survey is being conducted using digital technology to make the work of revenue personnel easier and better by providing accurate reporting of the survey work. He has instructed to name e-investigation as e-Khasra (e-investigation). He said that there are many benefits of e-investigation. The data obtained will be used as a planning tool. This will not only provide accurate and real-time crop data, but action can be taken by knowing in advance which crop's production will be low or high.
Yida Toy Park can start production in a year
Accurate reporting will also increase the GDP of the agriculture sector of the district. It was informed in the meeting that the work of digital crop survey of Kharif crop has started in all 75 districts (completely in 21 districts and 10 revenue villages of 54 districts). Survey work is going on in 534 revenue villages. The survey work of 75 revenue villages has also been completed. There is no major problem anywhere in the survey, minor problems are being solved by the help desk. Data collection is happening very easily through the app.
नोट:
अगर आपको यह खबर पसंद आई तो इसे शेयर करना न भूलें, देश-विदेश से जुड़ी ताजा अपडेट पाने के लिए कृपया The Lucknow Tribune के  

Facebook

 पेज को 

Like

व Twitter पर 

Follow

करना न भूलें...
-------------------------