CM Yogi on a mission to develop mofussil towns and districts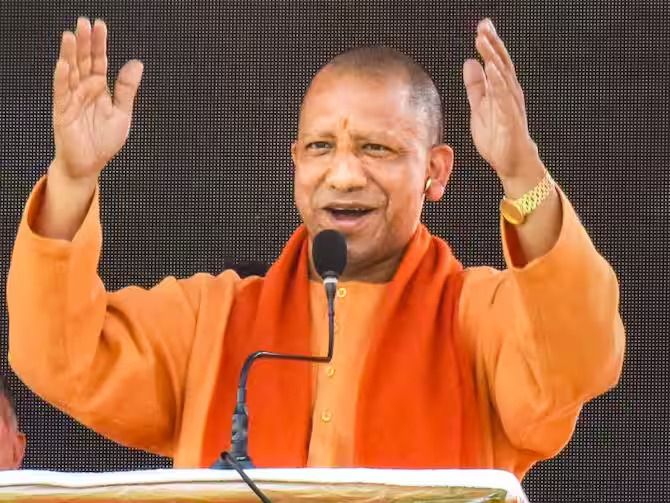 Lucknow: Chief Minister Yogi Adityanath (CM Yogi) is pushing forward development even in the small towns of UP, which are blessed by nature and God. On one hand, Mission Shakti focused on the safety, respect and self-reliance of women and on the other hand, it reached many districts and connected them to the mainstream of development.
This visit of the Chief Minister (CM Yogi) to the districts was also an opportunity to get acquainted with the ground reality of development. The CM, who has brought about equal development in all 75 districts, talked about development with the local representatives and common people and also linked them with basic facilities.
Gift of Rs 9078.05 crore given to more than two dozen districts in October
During the tenure of CM Yogi Adityanath, development works are carried out equally in all 80 districts of UP. They themselves go to the districts and come face to face with the ground reality. In October, CM reached more than two dozen districts and accelerated development works worth more than Rs 9078.05 crore.
By laying the foundation stone and inaugurating 4484 works in these districts, basic facilities like roads, drinking water, sanitation, bridges etc. were taken forward.
Yogi should not forget to shape the future of the youth (CM Yogi)
CM Yogi did not forget to take care of the youth even amidst his many commitments and programs. In Lucknow, he presented appointment letters to 394 homeopathic pharmacists on October 10 and 219 principals selected by the Uttar Pradesh Public Service Commission on October 13. At the Madan Mohan Malviya Technological University, Gorakhpur, the Chief Minister distributed a loan of Rs 500 crore for self-employment under the employment fair and paved the way for a happy future by handing over appointment letters to many candidates.
There was also emphasis on respect and self-reliance of women
CM Yogi Adityanath launched the fourth phase of Mission Shakti before Shardiya Navratri. At the same time, by giving keys, tablets etc. to the beneficiaries of many appointment letters and schemes, they were also linked to self-reliance. Mission Mahila Sarathi was launched in Ramnagari and from here it also played an effective role in establishing women as Sarathi (drivers) in roadways buses. Due to the efforts of Yogi government, daughters symbolizing power were also seen driving these vehicles. The Ganga of development flowed in these districts by the CM in October.
October 1: Shramdaan in Naimisharanya and development works speeded up with Rs 550 crore
October 6: Inauguration and foundation stone of 26 projects in Pilibhit, gift of Rs 248 crore given.
9 October: Foundation stone laying/inauguration of development projects worth Rs 804 crore in Unnao
October 13: Foundation stone laying/inauguration of 879 development projects worth Rs 700 crore in Amethi.
October 15: Foundation stone of 189 development projects of Gorakhpur Municipal Corporation and inauguration of 114. Gift of development works worth Rs 233.20 crore
17 October: Inauguration/foundation stone of 256 projects worth Rs 632 crore in Bulandshahr.
October 17: Inauguration/foundation stone of 102 projects worth Rs 136 crore in Hapur
October 19: Inauguration/foundation stone of 208 projects worth Rs 497 crore in Aligarh.
October 19: Inauguration/foundation stone of 214 projects worth Rs 177.29 crore in Hathras
October 26: Inauguration/foundation stone of 311 development projects worth Rs 351 crore in Baghpat.
28 October: Gift of 145 development projects worth Rs 688 crore in Auraiya.
28 October: Gift of 152 development projects worth Rs 501 crore in Kanpur, inauguration of Vedvyas Gram Vikas Project worth Rs 1.56 crore for better rehabilitation of the devotees who lost their lives in a road accident in Kortha village.
October 30: Inauguration and foundation stone laying of 660 development projects worth Rs 202 crore in Mirzapur.
30 October: Inauguration-laying of foundation stone of 424 development projects worth Rs 3357 crore in Prayagraj.
नोट:
अगर आपको यह खबर पसंद आई तो इसे शेयर करना न भूलें, देश-विदेश से जुड़ी ताजा अपडेट पाने के लिए कृपया The Lucknow Tribune के  

Facebook

 पेज को 

Like

व Twitter पर 

Follow

करना न भूलें...
-------------------------