CM Yogi working hard to make PM's resolve to make India TB free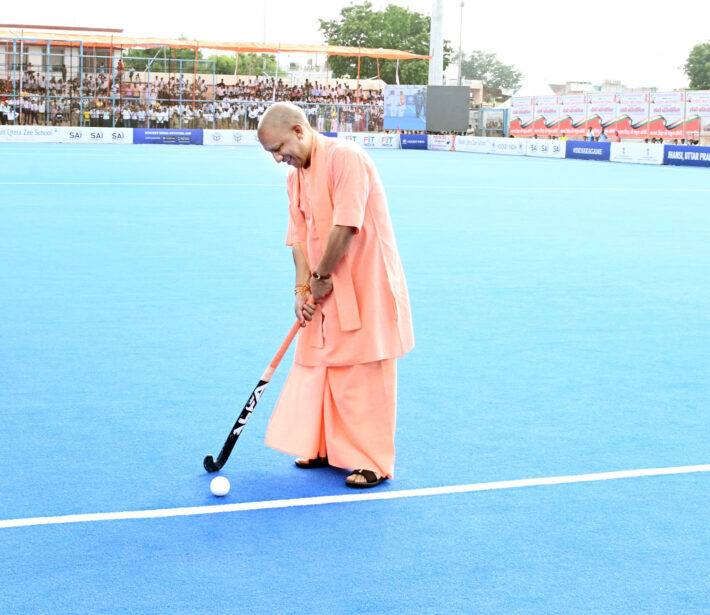 Lucknow: The Yogi government is taking new initiatives every day to timely realize Prime Minister Narendra Modi's resolve to make the country TB free by 2025.
Yogi government is now going to start the Family Caregiver Program for proper care of TB patients under the National Tuberculosis Eradication Programme. Chief Minister Yogi Adityanath believes that family members can play an important role in providing proper care and support to a TB patient.
Family caregivers are often the primary providers of patient care, and their involvement can have a significant impact on the treatment outcomes of a person with TB.
The caregiver responsible for the TB patient will be identified.
Principal Secretary Health Partha Sarathi Sen Sharma said that as per the intention of Chief Minister Yogi Adityanath, work is being done in the state by adopting Prime Minister Narendra Modi's vision of making the country TB free as a mission. With this objective in mind, the Yogi government is now preparing to identify and train primary caregivers from among the family members of TB patients or people close to the patient. Under this initiative, a responsible caregiver from the family will be identified for each TB patient by health workers. They will be asked to accompany the TB patient to the hospital and during this time they will be provided training by health workers on key aspects of patient care, treatment and compliance. This will increase the confidence of TB patients and their family members to adopt healthy behaviour, including adherence to treatment regimens. Information and awareness on TB will increase among family members and the community. This will also enhance the capacity of the community to provide better support.
Aim to strengthen the role of family members
DG Health Dr Deepa Tyagi said that according to the "Guidance Document on Engaging Family Caregivers for Supporting Persons with Tuberculosis", several studies have shown that family care improves patient-caregiver relationships and increases caregiver confidence. . Caregivers learn to manage difficult situations, which leads to a sense of satisfaction and has a direct impact on the patient's health outcome.' The aim of the Family Caregiver Program is to strengthen the role of family members as primary caregivers, providing care , to build their capacities in various aspects of prevention and provide need-based support to families to ensure successful outcomes for patients. This can prove to be very helpful for the TB patient. This will ensure comprehensive and holistic care and support to the patient and their family members by identifying and preventing early signs of complications and timely referral during the course of the illness. Additionally, it will help in ensuring treatment, proper nutrition and adherence to treatment standards thereby improving the overall health outcomes of individuals suffering from TB. Additionally, it will help reduce stigma and myths related to TB, promote social support and improve quality of life for TB patients, and ensure equity in TB care.
Guidelines for Selection of Family Caregiver
– Any person who is above 14 years of age and knows how to read and write
Who stays with the patient most of the time
– Who is willing to take responsibility for the patient's care and agrees to become a family caregiver
– The caregiver does not have to be a relative of the patient
– Family caregiver will be selected by the patient only
Caring Terms and Responsibilities
– To monitor the care of TB patients and the side effects experienced by them as directed by the CHO/TB Champion. Encouraging TB patients to receive treatment
– Marking treatment adherence in the progress register
– Regular monitoring of TB symptoms in other family members
– Sending patients to Health and Wellness Center or other health units for regular follow-up and check-up.
– Providing dietary monitoring along with nutritional support to patients
नोट:
अगर आपको यह खबर पसंद आई तो इसे शेयर करना न भूलें, देश-विदेश से जुड़ी ताजा अपडेट पाने के लिए कृपया The Lucknow Tribune के  

Facebook

 पेज को 

Like

व Twitter पर 

Follow

करना न भूलें...
-------------------------