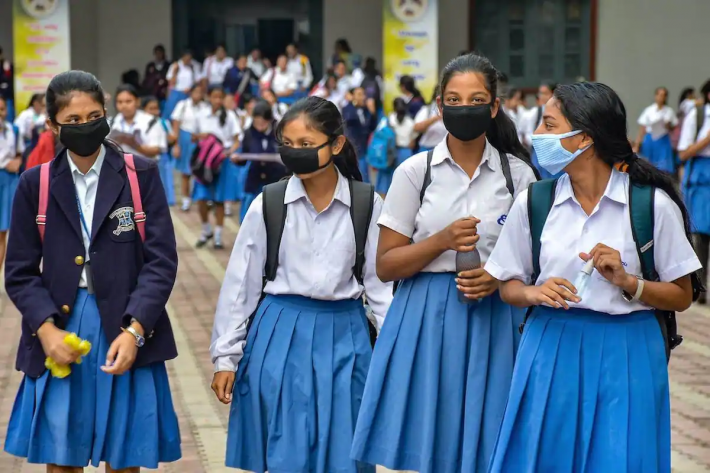 Arijit Bose
Lucknow: She has faced the curse of Corona pandemic very closely. In her 20s, Upasana has had to struggle to land a job because during COVID there were none. A girl who lost her father at a tender age, she has been without a job for most part of the last two years. Patience and staying in touch with headhunters has helped the girl land a job at the nick of time as soon as the lockdown and curfew timings were relaxed. She finally has a job to call her own and her family has been happy about her securing an earning avenue.
There are others like Mohit who setup a shop when he lost his decent paying job. The shop failed to bring in rich dividends. A traditional journalist at heart, he and many of his ilk have had to settle with meagre paying jobs. But all is not lost as the curfew and closures get lifted with the city opening up for one and all. He says life could be back on track soon.
Life back on track
The city of Lucknow is not just opening marriage venues, shopping arcades and the larger than life malls, there are now events happening with restricted meet and greet events which are commonplace. The much hyped Lucknow Votes event was one such high profile event where most of the city's bigwigs turned up. In recent weeks night outs, hangouts, exhibitions, fairs and matches have become common place in the city. With Corona numbers going down, the lifting of the night curfew has brought much needed respite to those who have been fearing another lockdown once election ends.
Metro Blues
Indicative of this trend has been the record footfall in the Metro and the ever increasing public movement on ground. Election day turnout has been the highest after 1952.
Much like peak winter, there is also a steep lineup of marriage ceremonies which are to take place in the city in the month of April. All kinds of restrictions have also been removed.
Night Curfew Gone
With the removal of the night curfew in Uttar Pradesh, now the restrictions on all social, sports activities, entertainment, marriage ceremonies, cultural functions etc. have been lifted. Now people have been allowed to join in with full capacity.
All Anganwadi centers in the state have opened from March 1. The ban on swimming pools, water parks, political rallies, picketing demonstrations continues as before. The government has opened all the schools in the state from February 14. Along with this, cinema hall and gym have also been opened. Orders had already been issued to open restaurants and bars with full capacity.
Wild Side
The zoo of Lucknow i.e. Nawab Wajid Ali Shah Zoological Park has seen massive footfall. There has been a rapid increase in the number of visitors coming and going. People were seen playing and sitting with the children in the garden with the family. At present, wildlife lovers are enjoying it to the fullest with the family. In pleasant weather, wildlife is also visible in the enclosure as the sun shines bright, due to which the spectators are able to see them very closely. There is hardly any enclosure where the crowd of spectators is not visible, even people can be seen queuing in the children's swing.
School Chale Hum
Schools were opened. Children of pre-primary and junior classes are also back to school. This even though a large number of parents are scared about sending their ward to school.  After the lockdown, schools adopted online education as an option, but not only the children and parents but also the school administration are upset. According to parents, students get tired of online studies. The topics of subjects like Science and Mathematics are not understood by the students. Online education has reduced the reading and writing skills of children. Children are neither able to read nor write for a long time. Children have become careless towards studies. Children's intellectual abilities are declining.
नोट:
अगर आपको यह खबर पसंद आई तो इसे शेयर करना न भूलें, देश-विदेश से जुड़ी ताजा अपडेट पाने के लिए कृपया The Lucknow Tribune के  

Facebook

 पेज को 

Like

व Twitter पर 

Follow

करना न भूलें...
------------------------- --------------------------------------------------- -------------------------------------------------------------------------------------------------------------------------------------------------