COVID peak in U.P. by Jan End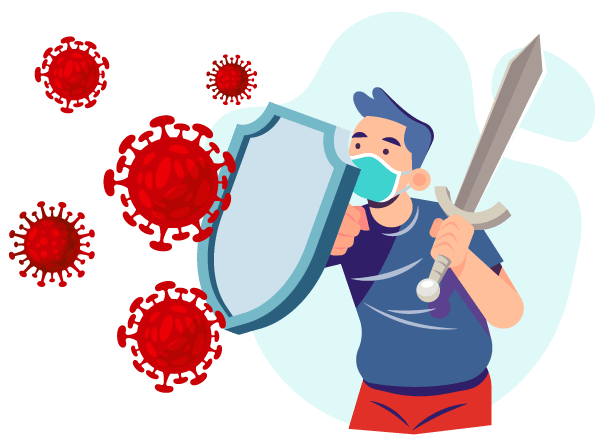 New Delhi: As India lives under the shadow of the rather mild yet troublesome Omicron, experts point out that Covid-19 prevention and vaccination are only weapons against the deadly virus. Speaking on the same, Prof Manindra Agarwal from Indian Institute of Technology-Kanpur (IIT-K) has said big cities like Delhi, Mumbai and Kolkata are nearly a week away from the peak.
Based on findings on preliminary data assessed under SUTRA model, Prof Agarwal said: "peak in Delhi, Mumbai and Kolkata is expected around January 15. Peak for the rest of India is expected between January-end and the first week of February."
While calculations for UP are underway, the peak is expected in the last week of January. SUTRA (Susceptible, undetected, tested (positive), and removed approach) is a mathematical model that tracks Covid-19 pandemic curve.
He says that the country is in the grip of a third wave of Covid-19 and it will start decreasing by the beginning of next month. The number of Covid cases will reach 40 thousand According to the study conducted by the IIT Professor, the number of cases will reach its peak every day by about 40 thousand cases. At present more than 22 thousand cases are being registered in Delhi every day.
On Thursday, 2,47,317 new Covid cases have been registered in India, which is the highest since May. The country's Omicron tally now stands at 5,488. His study disagrees that election rallies are a super spreader of the virus. He says that 'if you only consider election rallies as the reason for the spread, then it is wrong.
He has also said that 'the curve of Covid cases being made, it will flatten by March-April. But during the peak, more than 8 lakh cases will be seen in the country every day. One million positive cases can be registered every day. Professor Ramanan Laxminarayan, director of the Washington-based Center for Disease Dynamics, Economics and Policy (CDDEP), told that the wave driven by Omicron in India will be very dangerous compared to other countries.
नोट:
अगर आपको यह खबर पसंद आई तो इसे शेयर करना न भूलें, देश-विदेश से जुड़ी ताजा अपडेट पाने के लिए कृपया The Lucknow Tribune के  

Facebook

 पेज को 

Like

व Twitter पर 

Follow

करना न भूलें...
------------------------- ----------- -------------------------------------------------------------------------------------------------------------------------------------------------