CSIR CDRI makes Omicron Detection Simpler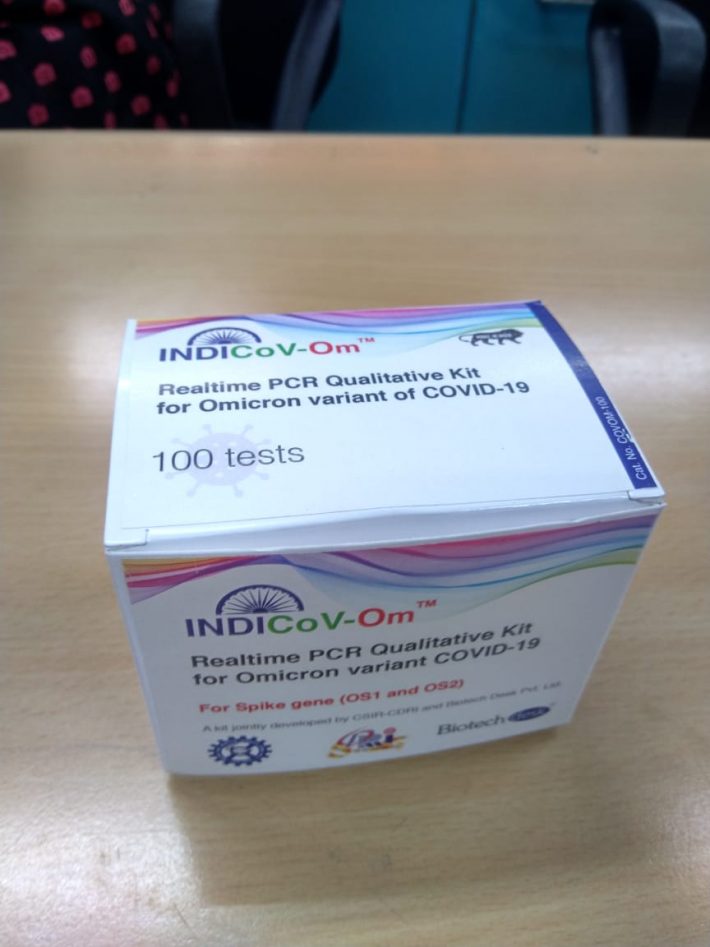 Lucknow: Omicron has been causing many challenges to the medical fraternity. In order to abate those challenges, CSIR –CDRI has stepped forward. The Central Drug Research Institute (CDRI), a laboratory of the Council of Scientific and Industrial Research (CSIR), has developed an indigenous RT-PCR kit 'OM' for testing Omicron.
The kit will work to help in genome sequencing to detect Omicron infection. The kit is not only economical, it is also useful in the identification of respiratory diseases. This the experts believe will be useful in third wave of corona linked to Omicron. Speaking up on the development, CDRI Director Prof. Tapas K. Kundu said the current surge in Covid infections will help in detecting new variants of the SARS-CoV-2 virus spreading in the Indian population.
Dr. Atul Goel, the team leader of the project that developed this kit, said due to joint efforts of Dr. Ashish Arora and Dr. Niti Kumar, we have succeeded in developing an indigenous diagnostic kit to detect Omicron variants in patient samples.  Several covid positive patient samples have been tested and verified by Amita Jain. In this Biotech Desk Pvt. Ltd., Hyderabad is the Industry Partner of the Institute.  Managing Director Dr. Shraddha Goenka said that this wave is still on and we do not have much time.
The third wave of corona spreading through Omicron is not that deadly, but a little carelessness in it can be very heavy. Apart from making the country self-reliant, this indigenous kit will also provide an economical and effective option to the patients. Dr. Goel said that our indigenous fluorescent dye and quencher technology will help us to make us self-reliant in the development of RTPCR based detection kits.
नोट:
अगर आपको यह खबर पसंद आई तो इसे शेयर करना न भूलें, देश-विदेश से जुड़ी ताजा अपडेट पाने के लिए कृपया The Lucknow Tribune के  

Facebook

 पेज को 

Like

व Twitter पर 

Follow

करना न भूलें...
------------------------- -------------------------------------------------------------------------------------------------------------------------------------------------