Decks almost clear for Tesla to land in India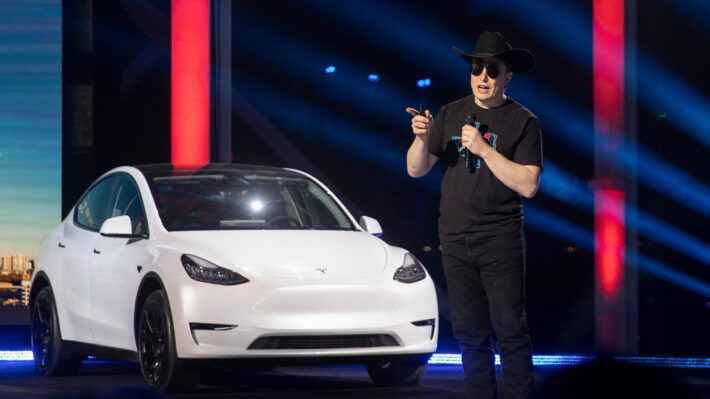 New Delhi: The central government can give all the necessary approvals to Elon Musk's electric car manufacturing company 'Tesla' by January 2024 to set up a production unit in India. According to a media report, necessary preparations are being made in full swing to start Tesla's production unit in India.
It has been claimed in the media report that this information has come to light after a high level meeting held in the Prime Minister's Office. It is said that in the meeting chaired by Prime Minister Narendra Modi, Tesla's investment proposal and the next phase of electric vehicle manufacturing in the country were discussed in detail.
A senior official who participated in this high level meeting said that the meeting held at the Prime Minister's Office on Monday was mainly about general policy matters. Tesla's proposed investment in the country till January 2024 was also discussed in detail in the meeting. He told that fast-track approval to Tesla was a major agenda of this meeting. Along with setting up a car manufacturing facility in India, Elon Musk also wants to set up a battery storage factory.
Tesla wants to manufacture and sell battery storage systems along with electric cars in India. The company has given a proposal to the Indian authorities for this. Media reports claim that Tesla officials had a meeting with Indian government officials on May 17. In this meeting, the company expressed its desire to complete the necessary formalities for setting up a production unit to make electric cars in India.
According to the official, Indian officials told Tesla representatives that the government is ready to give sufficient time to establish a domestic seller base, but Tesla will have to give a fixed time slot for this. You might remember that in June this year, Tesla CEO Elon Musk had met Prime Minister Narendra Modi in New York. In this meeting also, there was a discussion between them regarding setting up a Tesla unit in India. While talking to reporters after the meeting, Musk had said that India has more business opportunities than any other big country in the world.
Tesla had expressed its desire to come to India last year, but talks could not be reached between the company and the government. Tesla had demanded the government to reduce the import duty on fully assembled vehicles from 100% to 40%. The company wanted that its vehicles should not be kept in the luxury segment but should be kept in the electric vehicle category. On the other hand, the Government of India said that it is not possible to waive or reduce the import duty on electric vehicles imported from other countries.
Indian officials had also assured that if Tesla promises to set up a production unit in India, then it can be considered for exemption on imports. Whereas, Elon Musk was continuously trying to start selling cars in India first, only then any plan for setting up a plant should be discussed. Elon Musk had said in a tweet on May 27, 2022 that Tesla will not set up a manufacturing plant at any place where it does not already have permission to sell and service cars. His tweet sent a message to the business world that Elon Musk's distance from the Indian market will continue.
नोट:
अगर आपको यह खबर पसंद आई तो इसे शेयर करना न भूलें, देश-विदेश से जुड़ी ताजा अपडेट पाने के लिए कृपया The Lucknow Tribune के  

Facebook

 पेज को 

Like

व Twitter पर 

Follow

करना न भूलें...
-------------------------