Deputy CM Brajesh Pathak calls for proper arrangements during Chhath Puja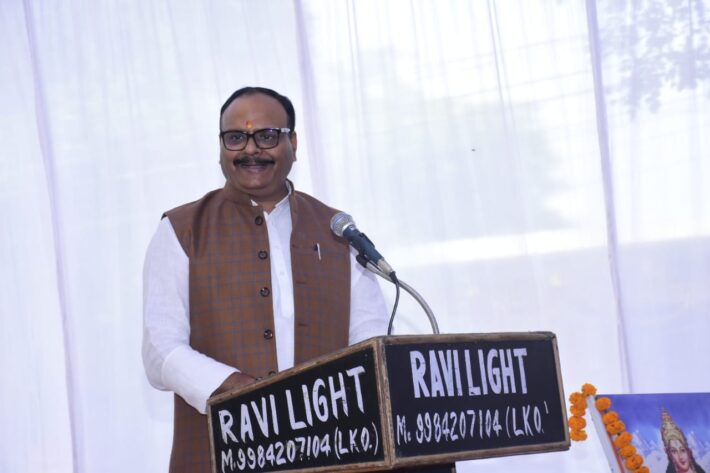 Lucknow: Uttar Pradesh Deputy Chief Minister Brajesh Pathak said on Friday that the government has completed all the arrangements for Chhath Puja. Adequate water is available at the ghats. All arrangements for security and cleanliness have been made. We pray that Chhath Mata fulfills everyone's wishes.
'This time also I will go to worship'
Deputy CM further said that I go every year to participate in the puja. I will go this time also. On the other hand, in Lucknow, people gather at Chhath Ghat, Jhulelal Ghat built at the Lakshman Mela site, Panchvati Ghat, Gaughat, Kudiaghat in the old city for Surya Puja. Apart from this, RWAs including Lucknow Jankalyan Mahasamiti in Gomti Nagar extension are also busy in preparations to complete the puja.
At the same time, the Mayor also inspected the ghats on Thursday. The great festival of folk faith, Chhath is starting from today i.e. 17th November. This festival will conclude on 20th November. Chhath Puja, which lasts for four days, ends with Nahay-Khay on the first day, Kharna on the second day, Sandhya Arghya on the third day and Usha Arghya on the fourth day. Chhath Mahaparva is the biggest festival of Sun worship.
In this festival, Chhathi Mai along with Lord Surya is worshiped with rituals. This is considered one of the most difficult fasts. People who believe in this festival wait for it throughout the year. It is a religious belief that the fast of Chhath is observed for the wish of having a child, for the well-being, happiness, prosperity and longevity of the child.
नोट:
अगर आपको यह खबर पसंद आई तो इसे शेयर करना न भूलें, देश-विदेश से जुड़ी ताजा अपडेट पाने के लिए कृपया The Lucknow Tribune के  

Facebook

 पेज को 

Like

व Twitter पर 

Follow

करना न भूलें...
-------------------------