Destitute elders getting health, safety and respect in old age homes – Asim Arun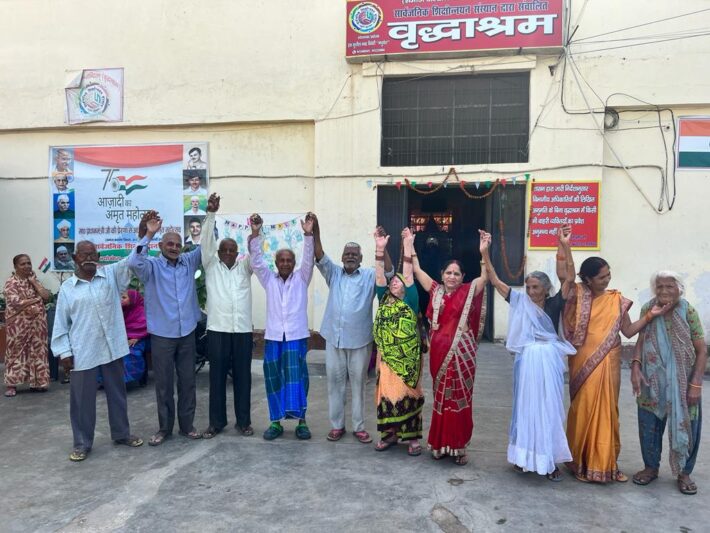 Anyone can take help by calling the Elder Helpline number 14567 on behalf of the department.
– 75 old age homes are operated across the state
Lucknow: Laxman, a 70-year-old resident of Balrampur, was barely surviving by wandering on the road for a long time. Seeing his pathetic condition, an alert city dweller took care of him and called the Elder Helpline 14567 operated by the Social Welfare Department and gave complete information. Shortly, the team of the Social Welfare Department reached the spot and took the destitute elderly to the old age home with respect.
On enquiry, it came to the fore that there is no one to take care of the elderly in the house. That's why he was a victim of much discomfort. At present, the elderly are living a life of full security and convenience in the old age home of Laxman district.
This incident is just a sign. For the safety, health and respect of the destitute elders, the Social Welfare Department is running 75 old age homes across the state. If you also see an elderly man / woman wandering somewhere destitute, then by calling on Elder Line 14567, you can become a support for old age people.
The department is not only providing shelter to the helpless old people but also providing food, clothes, medicines and a respectable life in the society. This step taken by the department is not only proving to be a strong bridge of sympathy, but conscious citizens who give information by joining it are sharing happiness.
The capacity of each old age home is 150. In this way, a total of 11250 destitute elders have living arrangements. Presently, about 6,000 elderly people are living a comfortable life here. The list of old age homes has been made online by the department. So let's become the walking stick of a destitute old man and plant the seed of humanity. So that this small effort can provide cool shade to the whole society in future. The state government is serious about the safety, health and respect of destitute elderly citizens. You can also contribute to reach the old age home by giving information about any destitute on the Elder Helpline said Asim Arun, Minister, Social Welfare.
नोट:
अगर आपको यह खबर पसंद आई तो इसे शेयर करना न भूलें, देश-विदेश से जुड़ी ताजा अपडेट पाने के लिए कृपया The Lucknow Tribune के  

Facebook

 पेज को 

Like

व Twitter पर 

Follow

करना न भूलें...
-------------------------