Doctoral students to get supervisors at the word go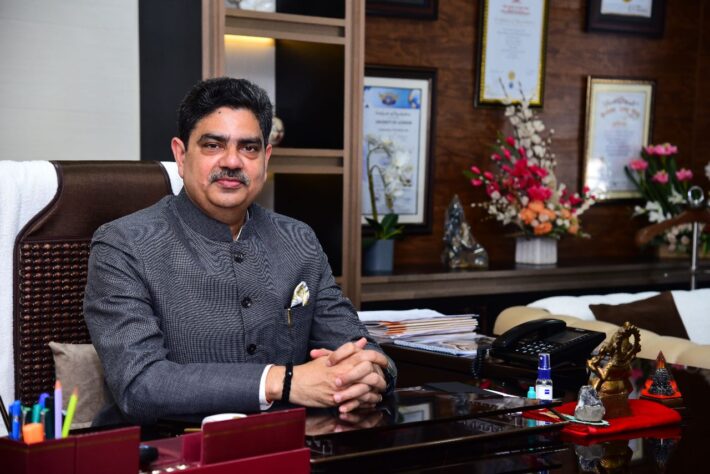 Lucknow: The University of Lucknow, is currently preparing its Ph.D. Ordinance (2023). In the process, the university is paying special attention towards simplification of process in favour of the student as well as strengthening the research quality of the associated colleges.
In previous Ph.D. ordinances of the university, the allocation of supervisor took place after a duration of almost six months, i.e. when the students had finished their course work and its assessment. In my interactions with the doctoral students, as well as in interactions with other faculty, we got the feedback, that this later allocation of supervisor was causing a delay in the start of their research work and was also causing confusion and uncertainty for the student, says Vice Chancellor, Prof. Alok Kumar Rai. We therefore through thorough discussions, came to the solution that students entering into our doctoral programme should be allocated supervisor at the very beginning.
This will be facilitated via an interaction of students and faculty in the respective university department, the modalities of which are being worked out, says Vice Chancellor Prof. Alok Kumar Rai.
This initiative will allow students to start working on their doctoral topic six months in advance, giving them a much needed push towards early submission and quality work. Course work, normally entails involvement for only a couple of hours a day. This will lead to better time management of the student and a stress free start, says Prof. Geetanjali Mishra, Dean Academics.
Other than this initiative favouring the students, University of Lucknow is proposing in the new draft of Ph.D. ordinance the continuous emboldening of research in its associated colleges that run post graduate programs in relevant subjects. We are as committed to provide research opportunities to our fellow faculty in associated colleges as we were in the past, The enabling of research in colleges also bodes well for their performance during NAAC accreditation as well as NIRF rankings. It is our fervent hope and desire that such policy initiatives by the university will push more colleges to plan for accreditation and ranking, says Vice Chancellor, Prof. Alok Kumar Rai.
नोट:
अगर आपको यह खबर पसंद आई तो इसे शेयर करना न भूलें, देश-विदेश से जुड़ी ताजा अपडेट पाने के लिए कृपया The Lucknow Tribune के  

Facebook

 पेज को 

Like

व Twitter पर 

Follow

करना न भूलें...
-------------------------