Dr. Ammar Rizvi feels a deep sense of loss on demise of Sahara Chief Subrata Roy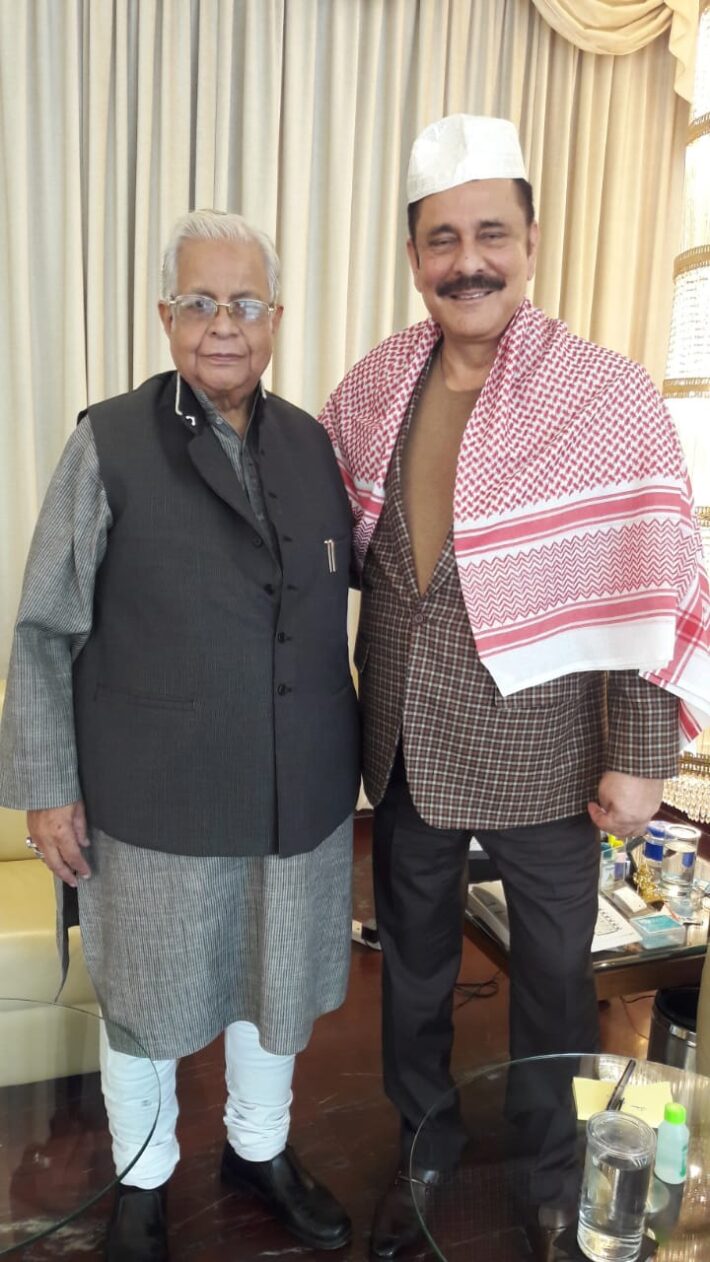 Lucknow: A condolence meeting of All India Minorities Forum for Democracy was convened  at the Lucknow residence of the Forum's National President and former Minister Dr. Ammar Rizvi. In this condolence meeting, Dr. Rizvi threw light on the life of Saharashree and said that Saharashree, born in Araria, Bihar, had the talent of an innate entrepreneur.
Saharashree proved his talent not only in the country but also abroad. He set an example of humanity and public service even after reaching the pinnacle of success in retail, real estate, financial services, airlines, entertainment and others. He always remained a source of inspiration for maintaining relationships and people. I have very old family relations with him. Today I am feeling immense sadness due to his departure. Dr. Rizvi mentioned many old memories with Saharashree in the meeting.
Expressing deep grief on behalf of himself and his entire family, Dr. Rizvi prayed to God to grant peace to Saharashree's soul and may his wife  Swapna Rai, his sons, sisters and all members of the family bear this immense sorrow. May God grant him strength and has also consoled him in this hour of grief from his close friend Mr. O.P. Srivastava and all the Sahara workers.
Dr. Rizvi's sons Prof. Dr. Suleman Rizvi, Meesam Rizvi and others also addressed the condolence meeting.
The condolence meeting ended by observing two minutes silence for the peace of Saharashree's soul. Special people present in the meeting were Prof. Suleman Rizvi, Meesam Rizvi, Asad Maroof "Moni", Dr. Farha Rizvi, Dr. Iram, Shahabuddin, Dr. Munatzir Qaimi, Ehtisham Khan, Ravi Prakash Yadav, Atiq Ahmed etc.
नोट:
अगर आपको यह खबर पसंद आई तो इसे शेयर करना न भूलें, देश-विदेश से जुड़ी ताजा अपडेट पाने के लिए कृपया The Lucknow Tribune के  

Facebook

 पेज को 

Like

व Twitter पर 

Follow

करना न भूलें...
-------------------------