Dr. P. Sharat Chandra a pioneering doctor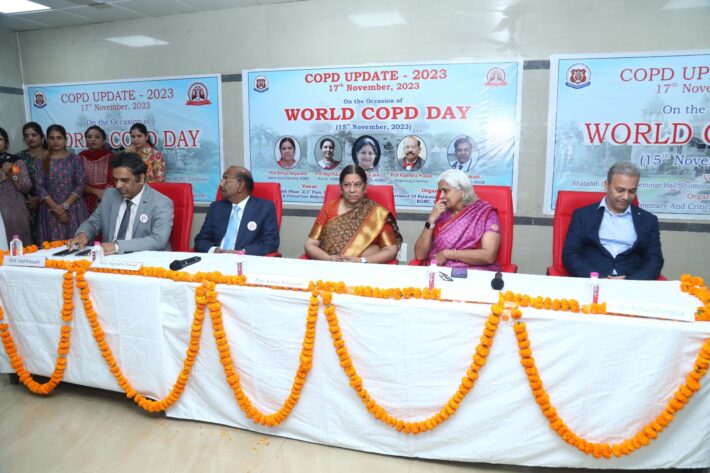 Lucknow: Neuro surgery at KGMU started around 1961 under the leadership of Dr. PN Tandon. PN Tandon  moved to Delhi in 1965 and worked to develop the Neurosurgery Department of AIIMS New Delhi. Later Dr. GB Newton and Dr. VS Dave took the responsibility of running the Neuro Surgery Department of KGMU. Dr. VS Dave and Dr. GB Newton suggested such changes in the work culture of the Neurosurgery Department of KGMU, which the current generation is extremely satisfied to follow. Whatever efforts have been made by both Dr. Dave and Dr. Newton to take the neurosurgery department to progress are completely worthy of praise.
The area where the skull made up of the bones of the head, i.e. the cranium, and the vertebral column that protects the spinal cord below it join is called the cranio-vertebral junction.
Cranio-vertebral junction disorders are often seen in India. Many types of operations have been suggested to correct the disorders of the cranio-vertebral junction, but these different types of operations sometimes raise a lot of doubts. DCER is a type of very sophisticated technology which has been accepted all over the world.
On the occasion of the Annual Foundation Day of the Neuro Surgery Department of KGMU, Professor P Sharat Chandra of AIIMS New Delhi demonstrated his new technology DCER to all  to cure the symptoms caused by disorders of the cranio-vertebral junction. The demonstration was given which was very pleasant for all.
Dr. P Sharat Chandra has put a lot of hard work in developing the DC ER technology and its equipment. Cooperation of IIT and DBT institutions has been taken in developing it. Dr. P Sharad Chandra is famous all over the world for his discovery and the training given by him for this operation is very beneficial for us.
Lectures were held on Cranio-Vertebral Junction Anomaly on Saturday, 18th November, the second day of Neuro Surgery Foundation Day. In which Dr. Saba of Anatomy Department, Dr. Anit Parihar of Radio Diagnosis Department, Dr. Hemlata of Anesthesia Department and Dr. Rajat Verma of Neuro Surgery Department  presented lectures. After this, Dave Newton lecture was presented by Dr. Sharad Chandra.
नोट:
अगर आपको यह खबर पसंद आई तो इसे शेयर करना न भूलें, देश-विदेश से जुड़ी ताजा अपडेट पाने के लिए कृपया The Lucknow Tribune के  

Facebook

 पेज को 

Like

व Twitter पर 

Follow

करना न भूलें...
-------------------------