Dr. Surya Kant gets another international recognition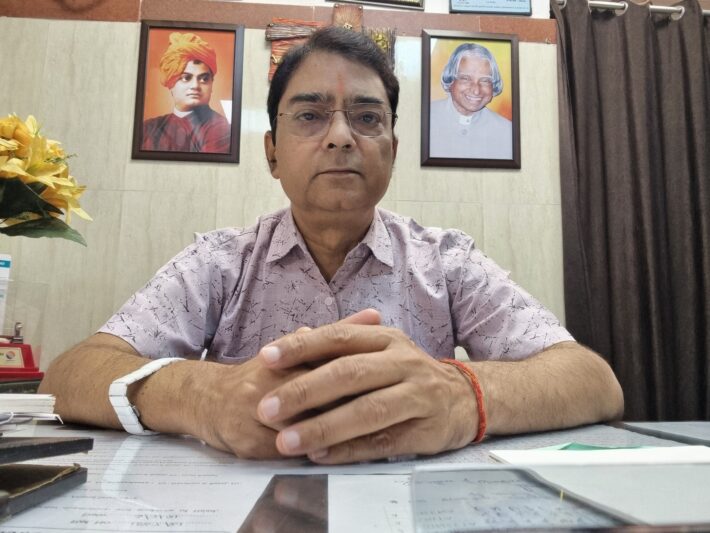 Dr. Surya Kant selected as co-chairman of the International Scientific Committee of Global AMR Media Alliance (GAMA)
Professor Surya Kant, Head of the Department of Respiratory Medicine, King George's Medical University, has been selected as the Co-Chairman of the International Scientific Committee of Global Anti-Microbial Resistance Media Alliance (GAMA). Along with Dr. Surya Kant, Dr. Jeremiah Chakaya (former President of the International Union against TB and Lung Diseases and Technical Director of the Respiratory Society of Kenya) has also been selected as co-chairman of this organization. The Global AMR Media Alliance (GAMA) is a network of media from different sectors working together to raise media awareness regarding antimicrobial resistance (AMR) and global health security and the UN Sustainable Development Goals (SDGs). Its vision is to raise awareness of antimicrobial resistance (AMR), in and through the media, for the responsible and appropriate use of antimicrobials to protect human health, and its mission is to educate journalists and other media ( Such as print, online, TV, radio, social media, community media, etc.) and to collaborate with media networks.
On the occasion of launching of GAMA organization, an international seminar (webinar) was organized on 13 November 2023 (4:00 to 6:00 pm Indian time). On this occasion, Dr. Surya Kant said that 50 lakh people die all over the world due to misuse of antibiotics. He said If antibiotics are not used properly, their ability to kill bacteria is lost, this is called anti-microbial resistance (AMR). The World Health Organization and many organizations are committed to spreading awareness about AMR around the world. In this sequence, an organization title of GAMA has been formed on 13th November 2023 to spread awareness about AMR among doctors, drug experts, drug sellers and society through media.
Earlier, Dr. Surya Kant has been elected to the post of Advisory Council Member by the American College of Physicians (India Chapter). He has also been honoured by various international organizations like American College of Chest Physicians, International Academy of Medical Sciences, International Society of Environmental Botanists, Royal College of Physicians and Surgeons of Glasgow (London), Royal College of Physicians and Surgeons of Glasgow (UK), American College Physicians, Asian Pacific Society of Respirology and Global Association of Physicians of Indian Origin etc.
नोट:
अगर आपको यह खबर पसंद आई तो इसे शेयर करना न भूलें, देश-विदेश से जुड़ी ताजा अपडेट पाने के लिए कृपया The Lucknow Tribune के  

Facebook

 पेज को 

Like

व Twitter पर 

Follow

करना न भूलें...
-------------------------