Dr. Surya Kant honoured with fellowship of International Global Association of Physicians of Indian Origin (GAFIO)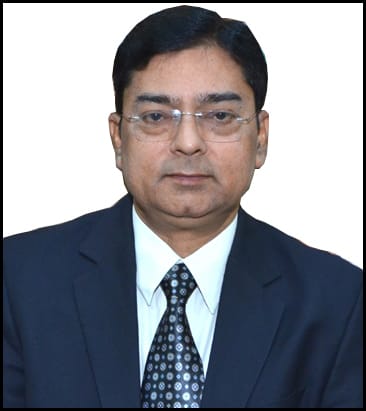 Lucknow: Professor Surya Kant, Head of the Department of Respiratory Medicine, King George's Medical University, has been honoured with the Global Association of Physicians of Indian Origin (GAFIO) fellowship. GAFIO was established in the year 2011 by Dr.Pratap C Reddy, President, Apollo Hospitals Group. The objective of this organization is to bring together 1.4 million Indian-origin physicians in the world on one platform. So that these doctors can contribute in improving the health services of the world as well as Indian people. This award was given to him for making the society aware and social services during Corona pandemic as well as for doing remarkable work in the field of medicine from the last several years.
It is to be known that Dr. Surya Kant is working as Professor in the Department of Respiratory Medicine of KGMU since 17 years and has been playing an active role as Head of Department for 10 years. Apart from this, he has also written 18 books on topics related to medical science and 63 book chapterAnd so far, more than 400 research articles have been published in national and international journals in the field of Medical Science. Two US patents are credited to him. He has guided about 200 MD/PhD students, directing more than 50 research projects and credited with 19 fellowships and 11 Oration Awards. So far, he has been honored with 154 awards by various organizations at International, National and State level. He has also been honored with 'VigyanGaurav Award' (Uttar Pradesh's highest award in the field of science)by the Government of Uttar Pradesh. These awards have been given to him for the remarkable work done by him in the field of teaching and research for the last 25 years as a Medical Teacher, Orator, Medical science communicator, decision maker of medical health policies of India.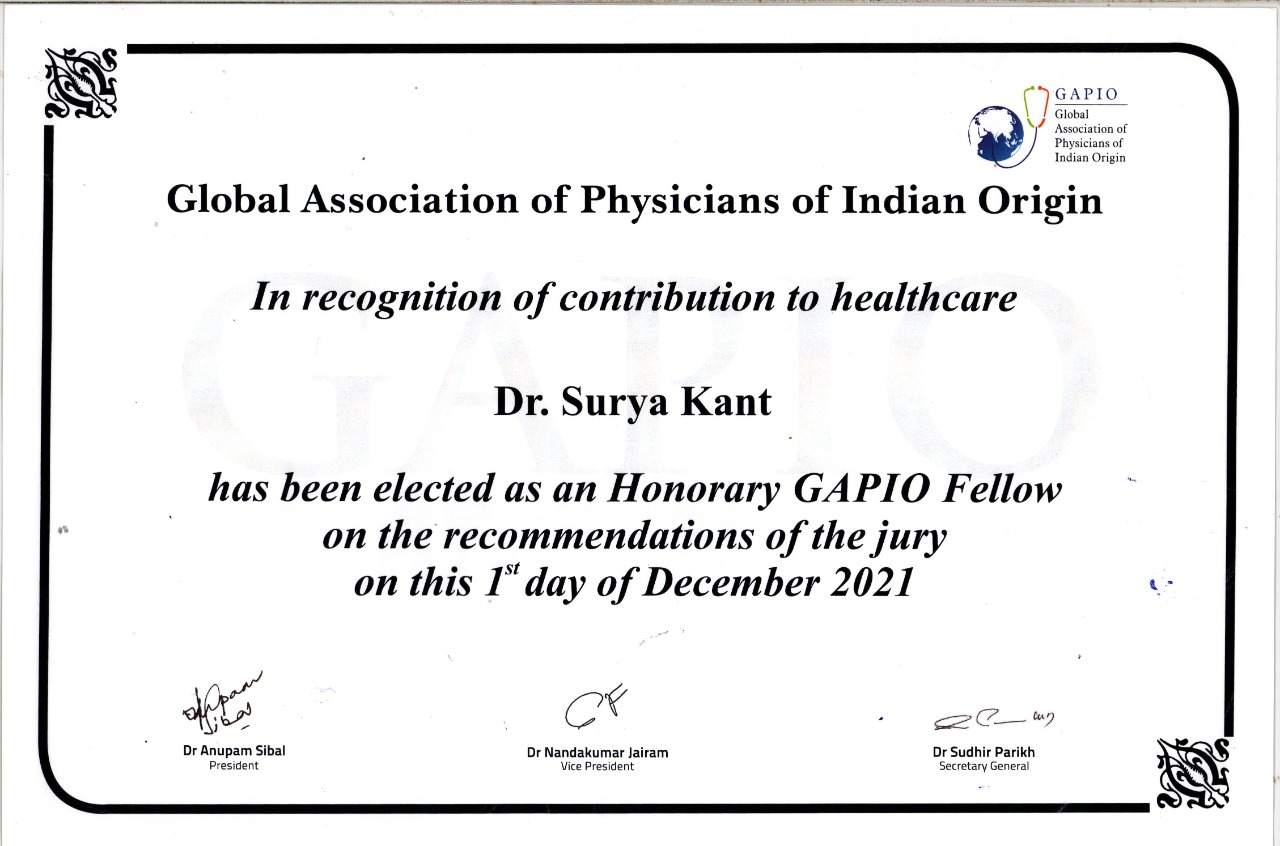 It may be noted that Dr. Surya Kant is also the Brand Ambassador of National Health Mission for COVID vaccination.Dr Surya Kant is spreading awareness related to COVID appropriate behaviour, about disease, and vaccination. Additionally, Dr. Surya Kant prepared a simple and easy medical protocol for the rural people suffering from corona and saved thousands of lives by distributing medicines through voluntary organizations. Dr. Surya Kant has been sent as an expert by the Uttar Pradesh government in the affected districts of COVID like Agra, Kanpur, Meerut and Varanasi etc. for review, cleanliness and improvement of COVID related infrastructure.Dr Surya Kant is spreading awareness related to health hazards of Air Pollution, Tobacco, occupational exposure and diseases like allergy, Asthma, TB, Cancer, etc via electronic, print, and social media since last 25 Years.
Along with this, he has been the former National President ofnational organizations of specialists in chest diseases like Indian Chest Society, Indian College of Allergy, Asthma and Applied Immunology and National College of Chest Physicians (NCCP),and also of Medical Science Division of Indian Science Congress Association. He has been thepast President of IMA Lucknow and Chairman of UP IMA Academy of Medical Specialties. Currently, He is National Vice Chairman of IMA-AMS.
नोट:
अगर आपको यह खबर पसंद आई तो इसे शेयर करना न भूलें, देश-विदेश से जुड़ी ताजा अपडेट पाने के लिए कृपया The Lucknow Tribune के  

Facebook

 पेज को 

Like

व Twitter पर 

Follow

करना न भूलें...
------------------------- --------------------------------------------------- -------------------------------------------------------------------------------------------------------------------------------------------------