Dubai folk to now savour the taste of bananas from Purvanchal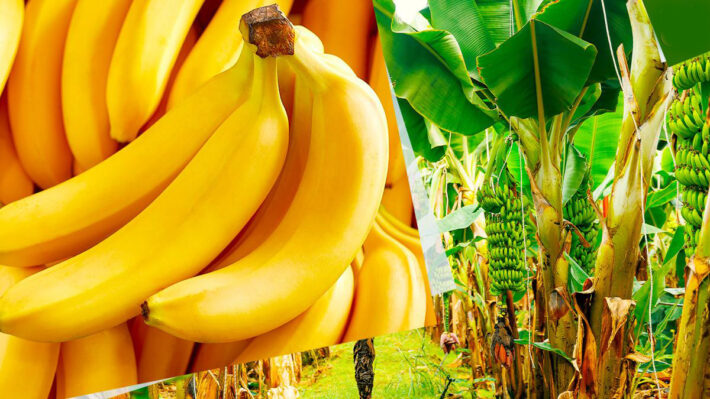 Lucknow: Under the Yogi government, not only fruits and vegetables of Purvanchal but also its leaves and flowers have started being exported. The Sheikhs of Dubai will taste the banana of Purvanchal, its leaves and banana flowers for the first time. For the first time, its consignment was exported from Ghazipur to United Arab Emirates. APEDA Chairman Abhishek Dev virtually flagged off the consignment from Lal Bahadur Shastri International Airport in Varanasi.
Banana is mostly exported from South India. Now the farmers of Purvanchal are also making their place in the foreign market. There has been an increase of 10 metric tons in exports in August this year compared to the month of August last year.
Banana fruits, flowers and leaves are mostly exported from South India. Due to the policies of the Yogi government and the hard work of the farmers, now the banana leaves and flowers of Purvanchal have started making inroads in foreign countries. With the help of Yogi government of Uttar Pradesh, APEDA is making fruits and vegetables available in the foreign market.
Ghazipur's banana will travel abroad with its leaves and flowers. The deputy general manager of APEDA's regional office in Varanasi told that for the first time fruits, flowers and leaves of banana from Ghazipur in Purvanchal are being exported whereas earlier it was exported from South India only. Apart from this, Amda, Karonda, Bhindi and Parwal have also been exported to the United Arab Emirates.
In August 2022, 81 metric tonnes of vegetables and fruits were exported from Varanasi airport, while in August 2023 this year, 10 metric tonnes of exports have increased to 91 metric tonnes. Agricultural and Processed Food Products Export Development Authority (APEDA) has increased exports with the help of the state government by opening an office in Varanasi in the year 2020.
APEDA had sent green chillies to Britain for the first time in April 2020 during the Corona period. Now for the first time Amda and Karonda were exported to Gulf countries. The dream of Yogi government of Uttar Pradesh of doubling the income of farmers is fast coming true. Along with making farmers entrepreneurs, they are also becoming exporters.
नोट:
अगर आपको यह खबर पसंद आई तो इसे शेयर करना न भूलें, देश-विदेश से जुड़ी ताजा अपडेट पाने के लिए कृपया The Lucknow Tribune के  

Facebook

 पेज को 

Like

व Twitter पर 

Follow

करना न भूलें...
-------------------------