Economic Survey predicts that Economy well poised to combat challenges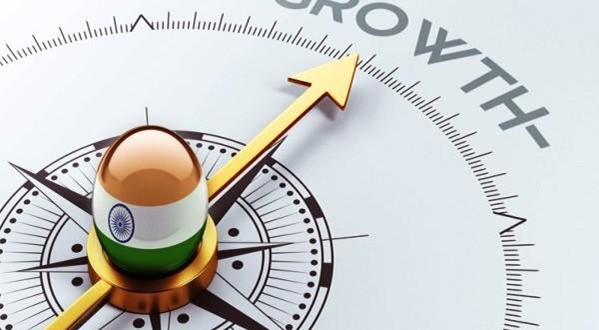 New Delhi: The budget session of Parliament began on Monday. It started with the speech of President Ram Nath Kovind. After the commencement of the session, Finance Minister Nirmala Sitharaman presented the Economic Survey 2021-22 in the House. With this, the proceedings of the Lok Sabha have been adjourned till tomorrow. The Finance Minister has predicted a decline in the growth rate in the next financial year 2022-23.
She said that the growth of 9.2 percent in the current financial year and 8-8.5 percent in the next financial year is expected. The Economic Survey also expressed confidence that the country's economy is ready to face all challenges. According to the survey, along with the agricultural sector of the country, the growth rate of industrial products has also improved.
Finance Minister Nirmala Sitharaman presented the Economic Survey in the Lok Sabha. In this, it has been predicted that the GDP growth rate of the country will decrease during the next financial year. The country's GDP is expected to grow by 8 to 8.5% during the next fiscal year 2022-23, starting from April 1. Whereas for the current financial year 2021-22, this growth rate has been estimated to be 9.2 percent.
The Finance Minister said that the devastating second wave of Corona had increased the challenges on the economic front. The Indian economy has gained momentum during the July-September period. Slowly things are getting back to normal. She said, GDP in the second quarter of the fiscal grew by 8.4% compared to a year ago, which is one of the fastest rates among major economies.
However, India's statistics ministry has projected the economic growth rate to be only 9.2% for the current fiscal. The economy contracted by 7.3% during 2020-21 as against the projection of 6-6.5% in the Economic Survey tabled in Parliament before the outbreak of the Covid pandemic in 2020.
This is the first economic survey of the country's Chief Economic Adviser V Anant Nageshwar. He has recently taken over this post. The responsibility of preparing the Economic Survey rests with the Economic Division of the Department of Economic Affairs (DEA) under the Ministry of Finance.
This work is carried out under the direct direction of the Chief Economic Adviser. Preparation of the Economic Survey to be presented before the budget is considered to be the biggest responsibility of CEA. However, this time the Chief Economic Adviser has been appointed a few days back.
नोट:
अगर आपको यह खबर पसंद आई तो इसे शेयर करना न भूलें, देश-विदेश से जुड़ी ताजा अपडेट पाने के लिए कृपया The Lucknow Tribune के  

Facebook

 पेज को 

Like

व Twitter पर 

Follow

करना न भूलें...
------------------------- --------------------------------------------------- -------------------------------------------------------------------------------------------------------------------------------------------------