Elevate Your Fashion Game with Nikhil Bhambri's Guide to Accessorizing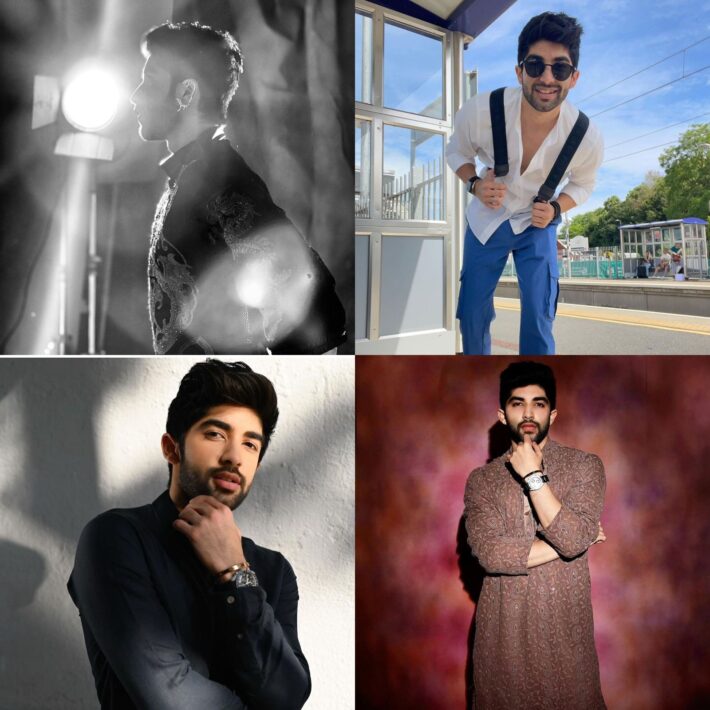 Mumbai: If you're looking to elevate your fashion sense, take a cue from Nikhil Bhambri and embrace the world of accessorizing with confidence and flair. From statement ear cuffs to classic watches, Nikhil Bhambri proves that accessorizing is an art form that can take your style game to new heights.
In a black and white photo, Nikhil Bhambri demonstrates his mastery of ear accessories. He effortlessly breaks the gender norms by flaunting a striking ear cuff that adds an edgy and unique dimension to his outfit. This bold choice not only showcases his fearless fashion sense but also proves that men can embrace the world of ear jewelry with confidence.
A classic watch is a timeless accessory that can instantly elevate any outfit. Nikhil Bhambri understands this and demonstrates it effortlessly in one of his outfits. In this look, he pairs a stylish analog watch with a traditional kurti, seamlessly blending modern and classic elements.
Sometimes, less is more, and Nikhil Bhambri proves this with a minimalistic gold plated bracelet. The elegance of this accessory lies in its simplicity. It complements his attire without overpowering it, demonstrating that even a small detail can make a significant impact.
Sunglasses have long been recognized as the ultimate cool accessory, and Nikhil Bhambri is living proof of this fact. Whether it's a sunny day or a style statement, sunglasses can effortlessly take an outfit to the next level. Nikhil's choice of shades adds an aura of mystery and style to his look, making it cooler and more appealing.
नोट:
अगर आपको यह खबर पसंद आई तो इसे शेयर करना न भूलें, देश-विदेश से जुड़ी ताजा अपडेट पाने के लिए कृपया The Lucknow Tribune के  

Facebook

 पेज को 

Like

व Twitter पर 

Follow

करना न भूलें...
-------------------------