Folk Music thespian Malini Awasthi urges voters to cast franchise in own unique style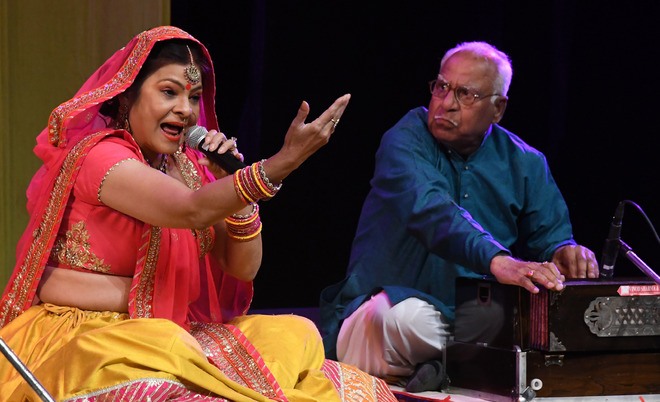 Lucknow: Voting is going on for 59 seats in nine districts, including Lucknow, under the fourth phase of the UP assembly elections. Since morning, there is a crowd of voters at the polling stations. Meanwhile, along with the common people, people in high places  are also continuously reaching to exercise their franchise. A while back, Padmashri Malini Awasthi cast her vote after reaching the polling station with the family. She spoke to reporters while coming out after casting her vote. Malini in her special style appealed to the people to vote in maximum numbers.
Malini said that everyone should prepare for this festival. All festivals come once but this is such a festival which comes in 5 years. Then she sang-
'Guyya chaiye chaiyya chaiyya let me vote… if you don't go then you will regret it…'
wake up voter
Wake up, sister and sister-in-law
Jago Re Jago Kisan aur Fauji
Specially addressing women, Malini said that today all political parties are considering the presence of women in abundance. I want the government to accept the political aspirations of women. It is worth mentioning that Malini has been a part of voter awareness campaign in the past as well. She has written many songs with the aim of motivating the voters to exercise their franchise. These songs of her have been well-liked. When she reached to exercise her franchise in the 2022 UP assembly elections, she also appealed to the people to vote in her own style.
नोट:
अगर आपको यह खबर पसंद आई तो इसे शेयर करना न भूलें, देश-विदेश से जुड़ी ताजा अपडेट पाने के लिए कृपया The Lucknow Tribune के  

Facebook

 पेज को 

Like

व Twitter पर 

Follow

करना न भूलें...
------------------------- --------------------------------------------------- -------------------------------------------------------------------------------------------------------------------------------------------------