Ganga Expressway will be big gift for devotees in Prayagraj Kumbh, speed up work: CM Yogi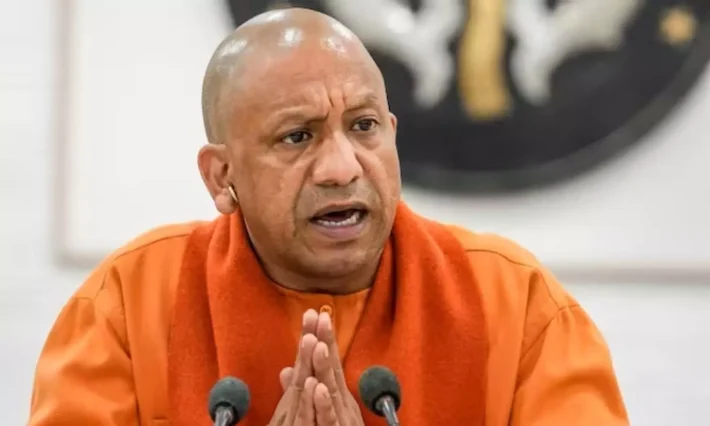 Lucknow: Chief Minister Yogi Adityanath (CM Yogi) while reviewing the updated status of construction of expressways in the state gave instructions to prepare an action plan for the construction of two new expressways in the state. Major guidelines given by the Chief Minister (CM Yogi) in the special meeting…
● Under the guidance of the Prime Minister, in the last six and a half years, Uttar Pradesh has got a new identity as an expressway state. After dedicating Purvanchal Express, Bundelkhand Express to the nation, currently Ganga Expressway, Ballia Link and Gorakhpur Link Expressway are being constructed. Its proceedings should be completed within the time limit with full quality. To further improve the riding quality of Bundelkhand Express, the ongoing maintenance work should be completed on time.
● There is a need for a link expressway connecting Agra-Lucknow Expressway and Purvanchal Expressway. With this one project all the expressways will be connected. Prepare and present a detailed action plan regarding this link expressway of approximately 60 kilometers.
● Keeping in view the public aspiration, there is a need to connect Farrukhabad district with Ganga Express. Study in this regard and prepare necessary proposals.
● Bundelkhand Expressway is to be developed as Solar Expressway. Necessary action should be expedited in this regard. Similarly, plantation should be done on the northern slope of Purvanchal Expressway and solar energy projects should be developed on the southern slope. With these efforts, this expressway will be presented as a model on the national stage.
● Budget has also been provisioned for Chitrakoot Link Expressway. According to preliminary study, the 04 lane (expandable to 06 lane) Chitrakoot Link Expressway will be of approximately 14 km. For this, the developer should be selected as soon as possible.
● The process of development of industrial clusters on both sides of Purvanchal, Bundelkhand, Ganga, Agra-Lucknow and Gorakhpur Link Express should be expedited. 11 industrial corridors will be developed along the Ganga Expressway, 06 in Bundelkhand, 05 in Agra-Lucknow, 06 in Purvanchal and 02 in Gorakhpur Link Expressway. All necessary processes in this regard should be started expeditiously.
● The land required for the Ganga Expressway connecting Meerut to Prayagraj has been acquired. Its work has started from November 2022. The aim is to make this expressway available to the general public by December 2024, so that devotees from across the country and the world can take advantage of the journey on the Ganga Expressway in Prayagraj Kumbh 2025. Speed up the work of Ganga Expressway by reviewing it with departmental ministers.
● The progress of construction of Gorakhpur Link Expressway is satisfactory. This will become a medium of excellent connectivity for Gorakhpur, Sant Kabir Nagar Azamgarh and Ambedkar Nagar districts. The construction of Gorakhpur Link Express should be completed in a time bound manner. An important bridge on the Ghaghra River under the Gorakhpur Link Expressway has been completed. This will benefit the entire surrounding area.
नोट:
अगर आपको यह खबर पसंद आई तो इसे शेयर करना न भूलें, देश-विदेश से जुड़ी ताजा अपडेट पाने के लिए कृपया The Lucknow Tribune के  

Facebook

 पेज को 

Like

व Twitter पर 

Follow

करना न भूलें...
-------------------------