Gomti Expressway on the cards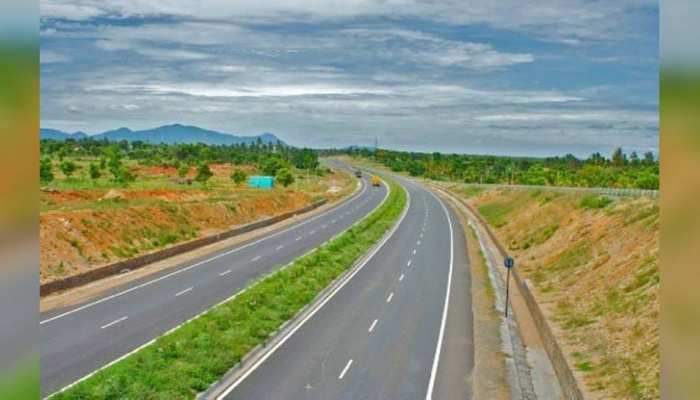 Lucknow: A 300 km long expressway will be built between Uttar Pradesh's capital Lucknow and Uttarakhand. This highway, to be named Gomti Expressway, will be built on the banks of Gomti river and will connect the city of Haldwani in Nainital district of Uttarakhand, connecting Dudhwa National Park.
Lucknow Development Authority has prepared a blueprint for this expressway costing about Rs 15,000 crore and has included it in the city development plan. LDA has prepared a city development plan for the planned development of Lucknow on the instructions of the government.
In the City Development Plan report sent to the government, it is proposed to build several flyovers, underpasses, foot over bridges inside the city. With this it is proposed to build a new expressway to connect Lucknow directly with Uttarakhand as a major project.
The authority has also got its study done at the primary level. This expressway will be built on the banks of river Gomti in Lucknow. In this radius, a green corridor is to be built on the Gomti bank till IIM Road. After the completion of the Green Corridor, the Gomti Expressway will be built in the future.
Its length will be about 40 km along the Gomti river in Lucknow. The land is also vacant for the construction of expressway on the banks of Gomti. There will be no need to acquire more land for this.
The cost of building Gomti Expressway has also been estimated. About Rs 15040 crore will be spent on the entire project including land acquisition, flyover, railway over bridge, service road. target to be completed in five years
नोट:
अगर आपको यह खबर पसंद आई तो इसे शेयर करना न भूलें, देश-विदेश से जुड़ी ताजा अपडेट पाने के लिए कृपया The Lucknow Tribune के  

Facebook

 पेज को 

Like

व Twitter पर 

Follow

करना न भूलें...
------------------------- --------------------------------------------------- -------------------------------------------------------------------------------------------------------------------------------------------------