Harmanpreet Kaur among top 100 rising leaders reshaping the world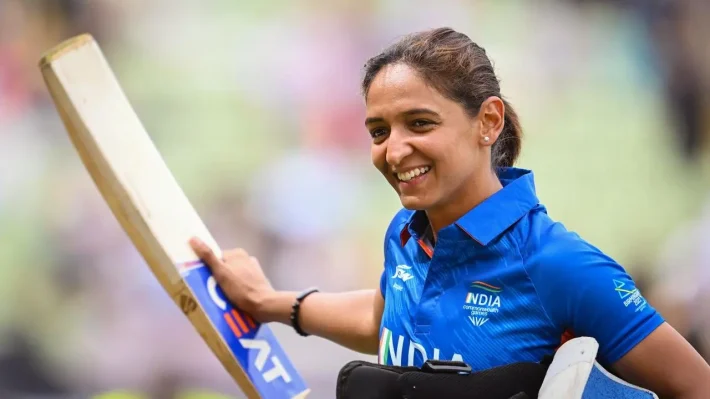 New Delhi: Three Indians were included in Time magazine's list of the top 100 rising leaders reshaping the world, with Harmanpreet Kaur, the captain of India, being one of them.
Three Indians were included on the list, titled "2023 Time100 Next: The Emerging Leaders Shaping the World," including Kaur, Nandita Venkatesan, and Vinu Daniel. There was also Nabarun Dasgupta, who was of Indian descent.
The Indian captain's "fire and flair have been instrumental in transforming women's cricket from fringe curiosity to one of the world's most valuable sporting assets," the magazine added, underscoring the fact that time at the top has not dampened Kaur's competitive spirit.
The 34-year-old Kaur, according to a press release from the magazine, attained "legendary status back in 2017 when she scored a then-record 171 not out off just 115 balls in a World Cup match against Australia, leaving spectators agog at her extraordinary talent."
The batsman, who was suspended for two matches and fined 75% of the match money in July for criticizing the umpires during India's tie-breaking match against Bangladesh, was further described as "still making headlines" in the statement.
Prior to the Women's Premier League (WPL)'s debut season, Kaur was named the Mumbai Indians (MI) team's captain in March.
In January, five WPL franchises were sold for a total of USD 570 million, and in March, Kaur guided the Mumbai Indians to the league's first title.
Venkatesan, 33, a TB survivor, lost her hearing as a result of the deadly cocktail of pharmaceuticals she received for treatment, which caused her to develop a multidrug-resistant form of the illness.
She was included with South African health campaigner Phumeza Tisile, who also lost her hearing as a result of the illness. According to the studio's website, Daniel is the owner. The firm creates beautiful and functional buildings mostly out of garbage and mud. Scientist Dasgupta of Indian descent worked with a charity to establish a program that removed obstacles preventing the opioid overdose-reversing medication naloxone from reaching the front lines.
In addition, Dasgupta developed a technique for testing and swabbing street drugs in order to gather useful data for both researchers and drug users.
नोट:
अगर आपको यह खबर पसंद आई तो इसे शेयर करना न भूलें, देश-विदेश से जुड़ी ताजा अपडेट पाने के लिए कृपया The Lucknow Tribune के  

Facebook

 पेज को 

Like

व Twitter पर 

Follow

करना न भूलें...
-------------------------