Hotels see big promise in Ayodhya as 2024 dawns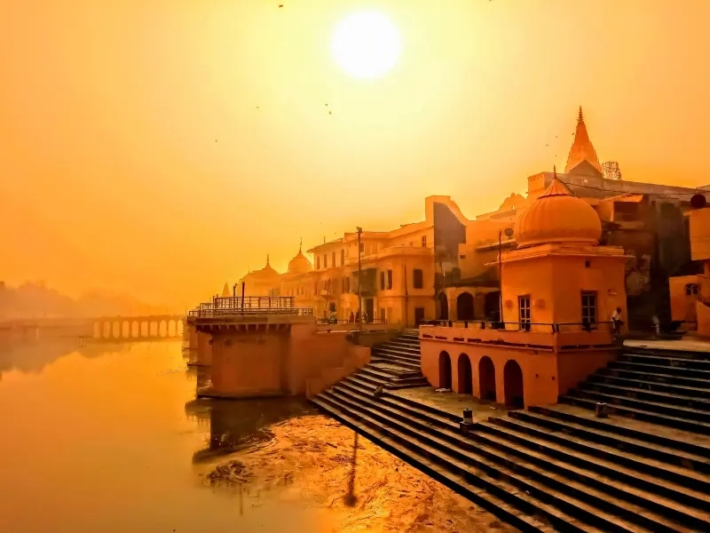 Ayodhya: Along with the construction of Shri Ram temple, Ayodhya is also developing as a world class tourist city. As the construction work of Ram temple is progressing here, the number of devotees is also increasing rapidly.
The possibility of arrival of tourists has also given wings to the business possibilities in Ayodhya. The big capitalists of the country are preparing to invest capital in Ayodhya today. Seeing the possibility of economic prosperity in the hotel sector in view of the increasing crowd of devotees in Ayodhya, the country's well-known hotel companies Oberoi Group and Taj Group have also registered to build hotels in Ayodhya.
10 crore devotees and tourists will come every year
Hoteliers are also liking Ramnagari. Many big groups are interested in building hotels in Ayodhya. In this sequence, Taj Group is going to build a five star hotel in Ayodhya. So far, 42 hotels including Taj have been approved. Construction of hotels will boost tourism in
Ramnagari and also increase economic prosperity.
Construction work will be completed by next year
The work of Ram temple being built in Ayodhya will also be completed by next year. The doors of the temple will be opened to the general public from January 2024. The work of the international airport being built in Ayodhya will also be almost completed by December. Apart from this, the construction work of Ayodhya Dham (Ayodhya) railway station is almost completed. Ayodhya railway station is also being made a world class railway station. The intention of Yogi government behind all this is to promote maximum tourism in Ayodhya, so that along with the income of the government, unemployment of the people can also be removed. More income is expected from hotel business. In this context, many big hotels are being built in Ayodhya to promote international tourism.
10 crore devotees and tourists will come every year
Since the construction of Ram temple started, the number of tourists and devotees in Ramnagari is continuously increasing. Last year, more than four crore devotees had come to Ayodhya, of which the number of foreign tourists was more than two lakh. Regional Tourism Officer RP Yadav said that after the inauguration of Ram Temple, about 10 crore devotees will come every year. Construction of a large number of hotels will provide a lot of convenience to the people coming here. The prosperity of Ramnagari will also increase. In the new tourism policy, many taxes including stamp and development fees have been exempted. In view of the facilities provided by the government, many big renowned companies associated with the hotel business are going to open hotels in Ayodhya.
नोट:
अगर आपको यह खबर पसंद आई तो इसे शेयर करना न भूलें, देश-विदेश से जुड़ी ताजा अपडेट पाने के लिए कृपया The Lucknow Tribune के  

Facebook

 पेज को 

Like

व Twitter पर 

Follow

करना न भूलें...
-------------------------