In Karnataka, the decision of who will be Speaker in Assembly hangs in balance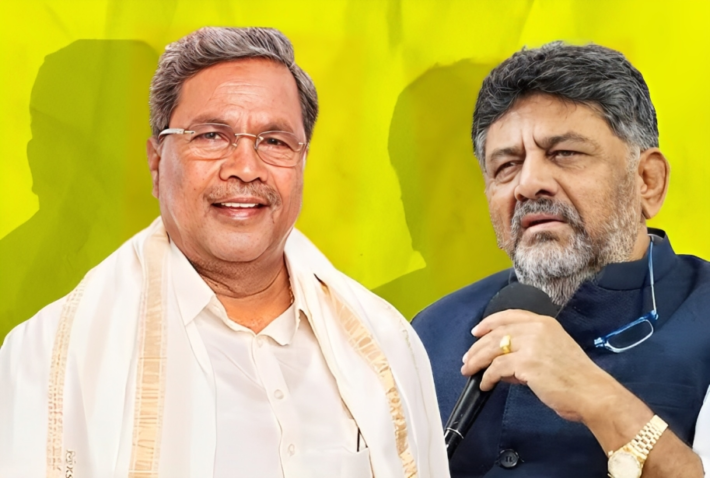 Bengaluru:  After the formation of the Congress government in Karnataka, a new drama seems to be starting. After the tussle over the post of CM and Deputy CM, now the issue seems to be stuck regarding the post of Speaker of the Legislative Assembly. Recently, the Congress party had announced the pro-tem speaker, but the decision on who should be made the Speaker (Assembly Speaker) has not yet been decided.
Senior leader not ready to take the post
According to reports, senior Congress leaders in Karnataka who are being offered the post of Speaker in the Assembly are not ready to take up the responsibility, considering the post to be inauspicious. Due to this, the party is facing difficulties in persuading senior leaders for this post.
Minister Parmeshwar was also offered
According to the information, Dr. G. Parameshwara had directly rejected the post of Speaker of the Legislative Assembly and that is why he was made a cabinet minister. Now the Congress party is considering making one of the senior leaders like TB Jayachandra, HK Patil, BR Patil and YN Gopalakrishna the president. However, no leader is willing to take up the position.
Three day session starts from today
CM Siddaramaiah (Karnataka CM) announced on May 19 that veteran Congress leader RV Deshpande will become the pro tem speaker. In the first three-day session, which began on Monday, the new Speaker will be elected and the MLAs will take oath of office.
Why is the post of president considered inauspicious?
There is a special reason for considering the post of speaker in Karnataka as inauspicious. The reason behind this is that many political leaders holding this position lost the elections and many leaders ended their political career. Experts say that whoever sat on this chair since 2004 has faced major setbacks in his political career.
The damage done to these leaders
From KR Pet constituency, Krishna also held the post of Assembly Speaker in the Congress government led by SM Krishna in 2004. He lost the election in 2008. Senior Congressman Kagodu Thimmappa, who assumed the role of Speaker in 2013, lost all subsequent elections in 2018.
KB Koliwad, a five-time member of the assembly who became the speaker in 2016, also suffered from this ill-fated chair. Koliwad was also defeated in the 2018 assembly elections and lost in the 2019 elections as well. After this, Rameshkumar who was the speaker in the Congress-JDS government in 2018 also faced defeat in this recent election. Vishweshwar Hegde Kageri, who became president during BJP's Bommai government, has also lost this time, due to which senior Congress leaders are now scared.
नोट:
अगर आपको यह खबर पसंद आई तो इसे शेयर करना न भूलें, देश-विदेश से जुड़ी ताजा अपडेट पाने के लिए कृपया The Lucknow Tribune के  

Facebook

 पेज को 

Like

व Twitter पर 

Follow

करना न भूलें...
-------------------------