Industrial centres along Expressways to add to Uttar Pradesh growth story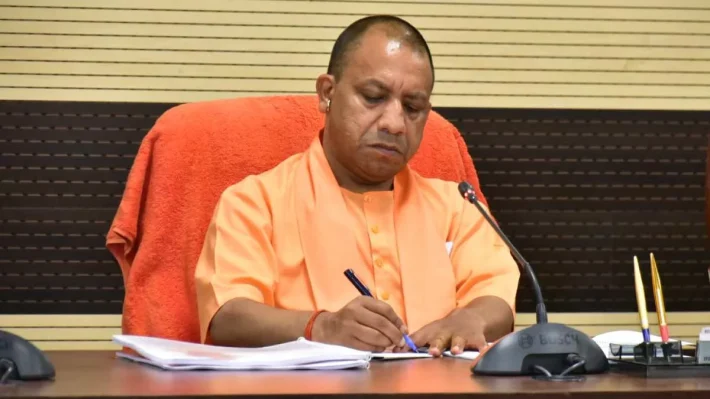 Lucknow: On the instructions of Chief Minister Yogi Adityanath, Uttar Pradesh Expressways Industrial Development Authority (UPEDA) has identified sites for industrial centres. UPEDA will establish industrial centers along five expressways in the state.
These include Agra-Lucknow Expressway, Purvanchal Expressway, Bundelkhand Expressway, Gorakhpur Link Expressway and Ganga Expressway.
Seven thousand crore rupees will be spent
For this, Yogi government will spend an estimated amount of more than seven thousand crore rupees. In this regard, COUPIDA presented the details of the industrial corridors identified along these five expressways to Chief Minister Yogi Adityanath in a high-level meeting on Saturday.
According to this, 11 sites on the Ganga Expressway connecting total 12 districts of the state have been selected for industrial corridor, whose total area is 1522 hectares. The estimated expenditure on this is estimated to be around Rs 2300 crore. Similarly, 6 sites have been identified along the Bundelkhand Expressway connecting 7 districts. Its proposed area is 1884 hectares, on which expenditure of more than Rs 1500 crore is estimated.
Similarly, 5 sites have been selected in 10 districts connected to the Agra-Lucknow Expressway. Its total area is 532 hectares, the expenditure on whose development is estimated to be around Rs 650 crore. Five locations have been identified for the industrial corridor on the Purvanchal Expressway connecting 9 districts, the proposed area of which is 1586 hectares and the estimated expenditure is likely to be Rs 2300 crore. The fifth and last expressway is the Gorakhpur Link Expressway.
2 places in its 4 districts have been selected for industrial centres, whose total area will be 345 hectares and the estimated expenditure is likely to be Rs 320 crore. Overall, 30 sites have been identified on these five expressways, whose total area is more than 5800 hectares.
108 villages associated with all the 30 sites identified by UPEDA have been notified by the state government. At the same time, Rs 200 crore has also been released to the concerned 6 District Magistrates for purchasing land. Besides, an order has also been issued to release Rs 1500 crore on the lines of Bundelkhand Industrial Authority for purchasing land.
नोट:
अगर आपको यह खबर पसंद आई तो इसे शेयर करना न भूलें, देश-विदेश से जुड़ी ताजा अपडेट पाने के लिए कृपया The Lucknow Tribune के  

Facebook

 पेज को 

Like

व Twitter पर 

Follow

करना न भूलें...
-------------------------