"It took me 5 years to accept that I have Epilepsy and it's okay, it's not a big issue", says Fatima Sana Shaikh as she opens up on raising awareness about the same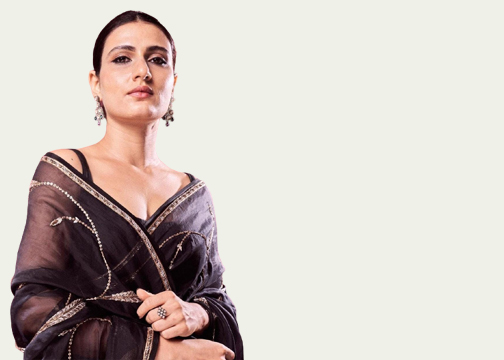 Mumbai: Fatima Sana Shaikh is an actress who is known for her unconventional, impactful characters and to share her unfiltered raw self in front her audience. Fatima has always been very vocal about her likings, conditions, and opinions. The actress had been diagnosed with Epilepsy and she has never shied away from speaking up and raising awareness about the same.
At a recent event, Fatima was seen emphasizing and to discuss epilepsy in order to dispel the stigma and myths associated with this neurological condition. As the actress rightly said, "It took me 5 years to accept that I have Epilepsy, and it's okay, it's not a big issue." The actress believes that the more casually we discuss it and speak out about it, the more it will contribute to raising awareness and highlighting its importance. Accepting it and talking about it is crucial. Furthermore, she added, "I didn't realise how difficult it must be for my parents and how much I was creating trouble for them by just not being ready to take the medicines on time", hence this was only going to make things easier for her and the loved ones around her."
Talking about a recent occasion, Fatima also shared her conversation about how a paparazzi called her out for being a patient with epilepsy. Taking it very sportingly, Fatima went along and accepted his words. She firmly believes that there is nothing to be shy or shame of accepting unless you are a bad person or have bad intentions with it. One should rather trust yourself, give it a chance and overcome it.
Meanwhile, on the work front, Fatima will be seen in 'Dhak Dhak' Directed and co-written by Tarun Dudeja, and co-produced by Taapsee Pannu, Pranjal Khandhdiya, and Ayush Maheshwari. She has recently wrapped 'Sam Bahadur' in which she will be seen playing the role of Indira Gandhi next to Vicky Kaushal and Sanya Malhotra
नोट:
अगर आपको यह खबर पसंद आई तो इसे शेयर करना न भूलें, देश-विदेश से जुड़ी ताजा अपडेट पाने के लिए कृपया The Lucknow Tribune के  

Facebook

 पेज को 

Like

व Twitter पर 

Follow

करना न भूलें...
-------------------------