'Jan, Zameen aur Jal': Government turns higher focus on organic farming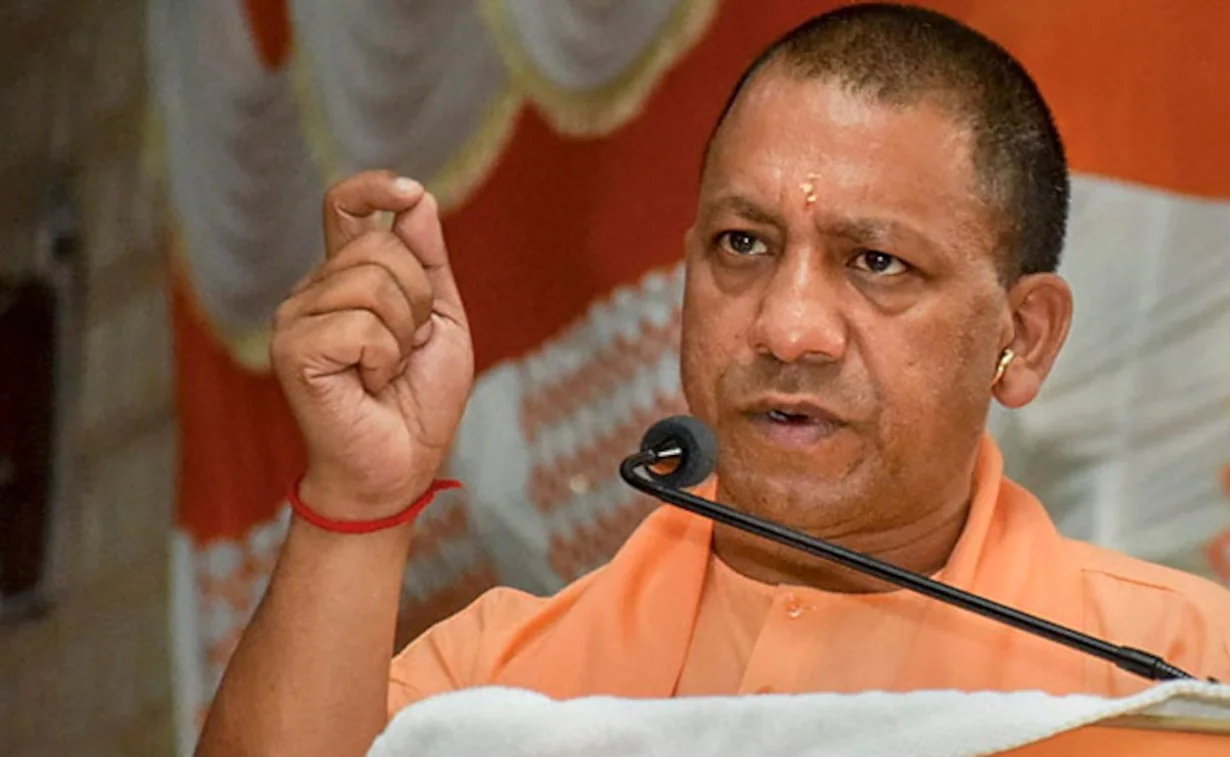 Lucknow: In pursuit to double the income of farmers for the all-round development of the state., the Double engine government in Uttar Pradesh has turned its focus on developing organic farming.
As the state is fighting against the coronavirus pandemic, there is a surge in demand for organic food that helps develop immunity and can be produced in a sustainable manner. Moreover, one of the major reasons to give a push to organic farming is to save water as chemical farming requires massive amounts of water.
Organic farming is a low cost method in which fertilizers and insecticides are made from vermicompost (earthworm manure), cow dung, urine and other products. The government is working on providing these organically made products at a reasonable price for the promotion of organic farming.
Rs 5000 grant for separate outlet and vermicompost pit in every mandi
A separate place has been earmarked in all the mandis for the sale of organic products. Farmers prepare vermicompost from cow dung, domestic waste and crop residues and use them in crops. For this, the government gives a grant of Rs 5000 per unit for vermicompost.
Apart from this, if a farmer wants to do organic farming, then the government gives a grant of Rs 1800, Rs 3000 and Rs 2000 per acre, per year, respectively, to the farmer concerned.
For organic seed management, the government is providing Rs. 1500 in installments of Rs. 500 for three years, Rs. 1500 for green manure in the first year. In addition, grants are also payable on Botanical Extract, Liquid Bio Fertilizer, Liquid Biopesticide, Natural Pest Control, Phosphate Organic Rich Manure, CHG Charges. Overall, if a farmer wants to do organic farming in one acre of land, then the government gives him a total grant of Rs 16,800 under different heads in three years.
Under the central government's Paramparagat Krishi Vikas Yojana and Namami Gange Yojana cluster based (land measuring 50 acres is one cluster) organic farming with PGS (Participatory Guarantee System) certification is being promoted.
Districts like Kanpur Nagar, Rae Bareli, Fatehpur, Pratapgarh, Prayagraj, Mirzapur, Varanasi, Chandauli, Muzaffarnagar, Hapur, Meerut, Amroha, Sambhal, Kannauj, Prayagraj, Bhadohi, Varanasi, Chandauli situated on the banks of Ganga are covered under this scheme.
Along with other districts of the state, the government is encouraging organic farming in the districts coming under the Namami Gange project. To promote organic farming in the state, 4754 clusters have been formed so far in an area of 95680 hectares including Paramparagat Krishi Vikas Yojana, Namami Gange and organic farming. The government has spent Rs 114.53 crore on this till 2021-22. More than 1.75 lakh farmers have been benefited by this.
Other facilities provided by the state government
To promote organic farming, the State Government has approved over 3870380 hectares of land for organic farming from the year 2021-22 under the Bhartiya Prakritik Krishi Padhati (BPKP) scheme. 35 districts including Azamgarh, Sultanpur, Gonda, Kanpur Nagar, Firozabad, Mathura, Budaun, Amroha, Bijnor, Jhansi, Jalaun, Lalitpur, Banda, Hamirpur, Mahoba, Chitrakoot, Mirzapur, Gorakhpur, Kanpur Dehat, Farrukhabad , Rae Bareli, Unnao, Pilibhit, Deoria, Agra, Mathura, Fatehpur, Kaushambi, Bahraich, Shravasti, Ayodhya, Barabanki, Varanasi, Balrampur, Siddharth Nagar, Chandauli, Sonbhadra are benefitting under the scheme.
Emphasis on training
The government is putting a lot of emphasis on providing training and demonstration to the farmers regarding organic farming. Over 2,25,691 farmers have been trained in the last two years. While demonstration of organic farming has been done in 83.185 acres by Agricultural and Technological Universities in the state.
Apart from this, natural farming has been demonstrated in 10 acres and 1.20 acres respectively in the fields of State Institute of Agricultural Management, Rehman Kheda. Cow dung, urine manure and pesticides can play an important role in organic farming. In view of this, demonstration of cow based farming has been done in four agricultural universities and all 20 Krishi Vigyan Kendras of the state.
नोट:
अगर आपको यह खबर पसंद आई तो इसे शेयर करना न भूलें, देश-विदेश से जुड़ी ताजा अपडेट पाने के लिए कृपया The Lucknow Tribune के  

Facebook

 पेज को 

Like

व Twitter पर 

Follow

करना न भूलें...
------------------------- --------------------------------------------------- -------------------------------------------------------------------------------------------------------------------------------------------------