Kanpur lad's journey from Volleyball star to FIT India Ambassador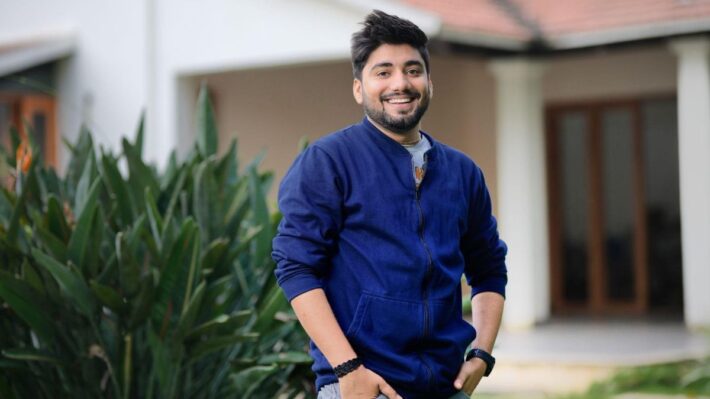 Kanpur: In a remarkable achievement that combines his passion for sports and commitment to promoting fitness and wellness, 23-year-old Mradul Mishra, hailing from Kanpur, Uttar Pradesh, has been appointed as the esteemed Brand Ambassador for FIT INDIA, an initiative by the Government of India. This prestigious role highlights Mishra's unwavering dedication to physical health and positions him as a leading advocate for active lifestyles.
Mishra's journey to becoming a brand ambassador for FIT INDIA has been fueled by his outstanding achievements in the world of volleyball. As a national volleyball player, he has represented his university in the highly competitive All India University tournament, showcasing his exceptional skills and sportsmanship. Additionally, Mishra's talent has extended beyond the court, as he has served as the head coach at the ASISC Volleyball Tournament under the Sports Authority of India.
Mishra's role as the Brand Ambassador for FIT INDIA reflects his commitment to inspiring individuals to embrace physical activity and make it an integral part of their lives. With his infectious energy and unwavering passion, he aims to motivate people of all ages and backgrounds to prioritize their health and well-being.
Beyond his athletic endeavors, Mishra has garnered substantial recognition in the digital realm. With an impressive following of 1.1 million on Instagram, 13k on LinkedIn, and 12k on Facebook, he has effectively utilized his social media platforms to connect with a diverse audience. Mishra's ability to authentically engage with his followers has attracted the attention of renowned brands such as Realme, LG, IQOO, Samsung, Amazon, PUMA, Fasttrack, and FireBoltt, solidifying his status as a sought-after collaborator in the world of digital marketing.
Driven by a thirst for knowledge and professional growth, Mishra has further honed his skills through certifications in Digital Marketing from industry giants such as Google, Amazon, and Microsoft. His dedication to excellence has culminated in his achievement as a Certified Marketing Expert on LinkedIn. Drawing upon his expertise and experience, Mishra has successfully launched his marketing agency, Digital Leaf Marketing, where he assists brands in optimizing their online presence and achieving unparalleled success.
Mradul Mishra's ascent as the Brand Ambassador for FIT INDIA represents the embodiment of his commitment to inspiring and empowering individuals to lead healthy lifestyles. With his influence extending beyond the volleyball court and into the digital realm, he has positioned himself as a role model for aspiring athletes and fitness enthusiasts alike. Mishra's unwavering dedication, combined with his charismatic personality, ensures that he will continue to make waves as a leading advocate for fitness and well-being, leaving an indelible impact on the lives of countless individuals
नोट:
अगर आपको यह खबर पसंद आई तो इसे शेयर करना न भूलें, देश-विदेश से जुड़ी ताजा अपडेट पाने के लिए कृपया The Lucknow Tribune के  

Facebook

 पेज को 

Like

व Twitter पर 

Follow

करना न भूलें...
-------------------------