Keshav Prasad Maurya takes potshots at Rahul Gandhi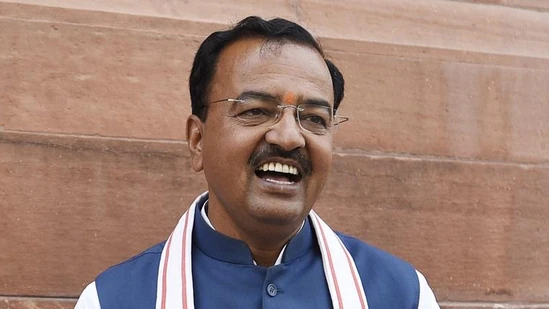 Lucknow: The Bharatiya Janata Party has now started its preparations for the Lok Sabha elections 2024 to be held next year. Uttar Pradesh Deputy Chief Minister Keshav Prasad Maurya has claimed that this time again the Bharatiya Janata Party is returning to power with a thumping majority.
Talking to Republic India, he said, 'In the 2024 Lok Sabha elections, the people of the country are once again getting the BJP back to power with 75 per cent votes.'
The Deputy CM of UP, while questioning Congress leader Rahul Gandhi about the opposition to the inauguration of the new Parliament House by PM Modi, said, 'When the President of the country, Draupadi Murmu, was contesting the election, the Congress and the opposition at that time  had given all its strength to stop her from becoming the President but failed.
He further said that there is no one ahead or behind PM Modi in the race of Prime Minister of the country, 75 percent of the votes of the people of the country will be for Modi ji in the next year's Lok Sabha elections. Continuing his attack on the opposition, he said that democracy is not for saving, everyone is for their families and children. He further said, 'India will not tolerate the insult of Modi ji, he is not insulting the people of the country. These people are furious with the popularity of Modi ji. The world has seen Modi ji as the biggest leader.
नोट:
अगर आपको यह खबर पसंद आई तो इसे शेयर करना न भूलें, देश-विदेश से जुड़ी ताजा अपडेट पाने के लिए कृपया The Lucknow Tribune के  

Facebook

 पेज को 

Like

व Twitter पर 

Follow

करना न भूलें...
-------------------------