KGMU's Dr. Surya Kant bags top honour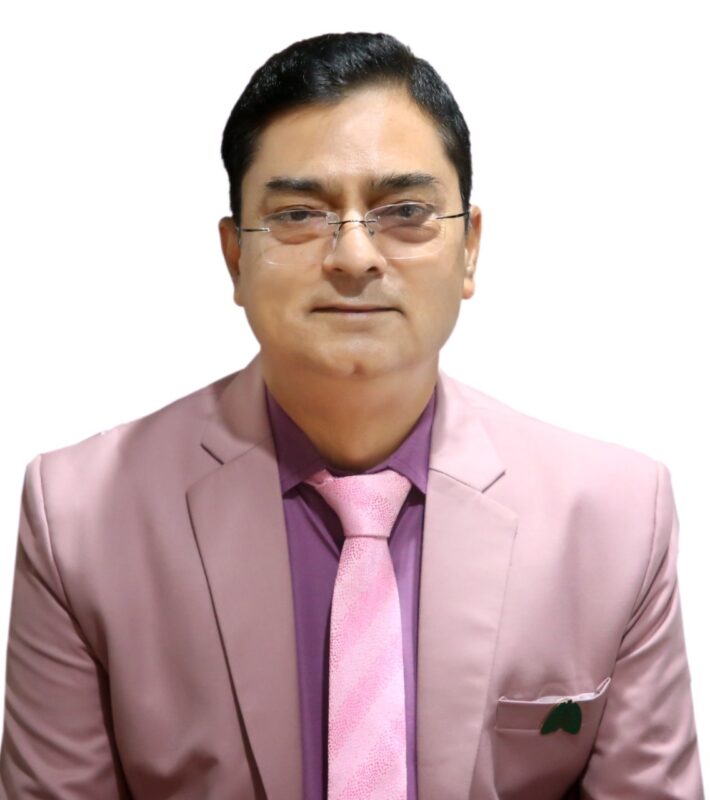 Lucknow: An organization in Nepal which is non-religious, non-political, social and dedicated to peace, prosperity and sustainable development has honored an Indian doctor. The mission of this organization which has the philosophy of "Vasudhaiva Kutumbakam" i.e. the whole world is one family, is also to help the poor and tribal people.
Dr. Surya Kant, Head of the Department of Respiratory Medicine, King George's Medical University, was honored with the Buddhist Humanitarian Award by Gandhi Peace Foundation, a prestigious institution of Nepal. This award has been given to Dr. Surya Kant for his excellent work in the field of medical and social service.
Recently, Dr. Surya Kant has also been awarded the honorary degree of "Doctor of Science (D.Sc.)". He has also contributed 2 Hindi books among the 100 Hindi books released by the Prime Minister on the third anniversary of the New Education Policy on 29 July 2023.
Dr. Surya Kant has been serving as a professor in the Department of Respiratory Medicine of KGMU for almost 18 years and has been serving the patients as the Head of the Department for the last 12 years. Apart from this, he has also contributed in writing 21 books on medical science. Allergy, Asthma, TB And so far, more than 800 of his research papers in the field of lung cancer have been published in national and international journals. Besides, 2 international patents are also in his name.
Along with all this, Dr. Surya Kant is guiding more than 200 MD and PhD students and is also directing more than 50 projects. The credit for 15 Oration Awards also goes to the name of Dr. Surya Kant. Dr. Surya Kant has also been honored with 22 fellowship awards at national and international level by institutions like American College of Chest Physicians, Indian Medical Association, Indian Chest Society, National College of Chest Physicians etc. and has been awarded the Best Innovation in the Field of Bronchial Asthma (LS Lovesh Award). ) 2006 is also included. Till now, he has been honored with about 191 awards by various institutions at international, national and state level.
Dr. Surya Kant has collaborated with about 20 social organizations (NGOs) like Red Cross, Surya Chest Foundation, Gyan Ganga Foundation Varanasi, Helpage India, Rotary Club, JBS Foundation, Messiah Cancer Foundation, Hari-Om Seva Kendra, Dhanwantri Seva Nyas etc. Have done. Dr. Suryakant has been campaigning against tuberculosis, tobacco and pollution for more than 25 years. Let us tell you that Dr. Surya Kant, who is also the Chairman of the Northern Region Zonal Task Force (Tuberculosis Elimination), Uttar Pradesh has been at the forefront in TB eradication in the country for some years. Also, it is continuously striving to realize the dream of a tuberculosis free India. He freed Arjunpur village of Lucknow and the slum of Aishbagh, Lucknow from tuberculosis.
नोट:
अगर आपको यह खबर पसंद आई तो इसे शेयर करना न भूलें, देश-विदेश से जुड़ी ताजा अपडेट पाने के लिए कृपया The Lucknow Tribune के  

Facebook

 पेज को 

Like

व Twitter पर 

Follow

करना न भूलें...
-------------------------