Land of Buddha, Kabir goes to vote next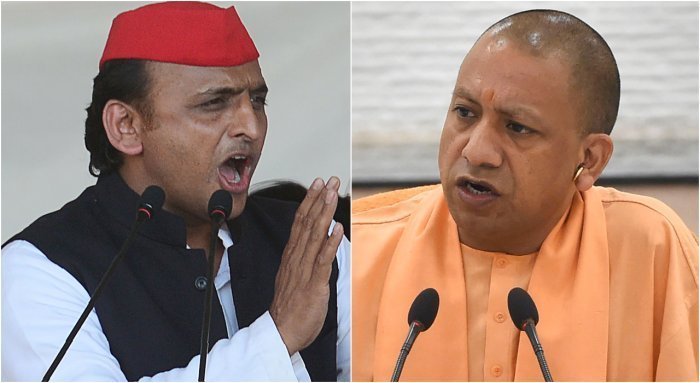 Lucknow: Where Mahatma Buddha gave the message of peace to the world, then as soon as one turns to Magahar, one starts feeling peace. But nowadays the political temperature here is high. The assembly elections in UP have slowly progressed towards their last two phases. The election of the sixth phase is in the city of Lord Buddha and Saint Kabir. Sant Kabirnagar, Siddharthnagar and Kushinagar are such districts where people will keep an eye on the results. There will be efforts not only to reduce the influence of the rebels, but also to deal with the abandoned allies.
Out of 15 seats here, 14 are with BJP and allies, while one seat is in Congress's court. In the last elections, the account of SP-BSP was not even opened here. The name of these areas was discussed a lot over the years, Magahar also came on the tourism map. Most of the eyes are on the seats of Kushinagar as the veterans have switched sides from here.
RPN Singh, who left Congress and went to BJP, Swami Prasad Maurya, who left BJP and joined SP, come from here. At the same time, the BJP will also have to deal with the aggression of SubhaSP, who left its side from this area. Its candidates who became the face of BJP last time will be from SP this time. If the area of ​​Sant Kabir Nagar is considered to be influenced by the Peace Party, then they too will be tested here.
There are seven seats in Kushinagar, the place of Lord Buddha's Nirvana, but this time the BJP has not reposed faith in its old faces here. The six seats here were with the BJP and its allies. Swami Prasad Maurya, MLA from Padrauna seat, is riding a bicycle by changing his side, but this time he is in the fray from Fazil Nagar. BSP and SP have also changed the old candidates who contested last time, in only one seat the old candidates have been fielded.
Congress State President Ajay Kumar Lallu is the MLA from Tamkuhiraj here and this time again he is in the fray from here.
नोट:
अगर आपको यह खबर पसंद आई तो इसे शेयर करना न भूलें, देश-विदेश से जुड़ी ताजा अपडेट पाने के लिए कृपया The Lucknow Tribune के  

Facebook

 पेज को 

Like

व Twitter पर 

Follow

करना न भूलें...
------------------------- --------------------------------------------------- -------------------------------------------------------------------------------------------------------------------------------------------------