Language experts to cut down communication barriers in Ayodhya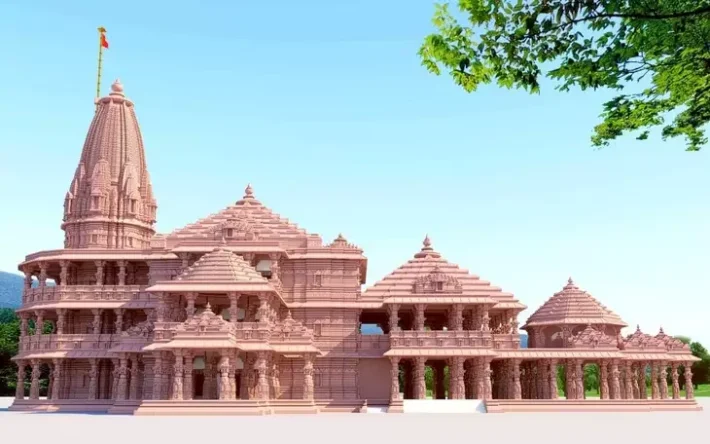 Ayodhya: Shri Ram Janmabhoomi Teerth Kshetra Trust has decided to form a team of language experts. These experts will have knowledge of not only Indian but also foreign languages to solve the queries of the devotees coming to Ram Mandir from India and abroad.
The trust is expecting a huge influx of pilgrims from different parts of the country and across the border after the inauguration of the Ram temple in Ayodhya. According to the temple trust, a large number of tourists visit Ayodhya from across the country, especially from Andhra Pradesh and Tamil Nadu.
The trust is also conducting its own study to find out from which country which foreign tourists are coming to Ayodhya, said a member of the trust.
As per reports, the trust will hire foreign language experts. The Trust is likely to involve experts in Marathi, Telugu, Tamil, Kannada, Oriya and Malayalam languages.
The team constituted by the trust will be different from the team being prepared by the Ayodhya administration. The team prepared by the administration will act as tourist guide. The trust has already decided to appoint a Korean language expert as a lot of people come to Ayodhya from here.
It may be pointed out that Ayodhya and the Korean peninsula share a historical connection. According to legend, Princess Suriratna of Ayodhya traveled to Korea by sea and married King Kim Suro, and in 48 AD she became Queen Heo Hwang-ok.
Many Koreans come here to trace the lineage of the princess. According to the trust, at present around 15 to 20 thousand devotees are coming to Ayodhya daily.
The trust is expecting this figure to go up to one lakh after the Ram temple is opened for devotees in January 2024. Trust member Dr. Anil Mishra said, most of the devotees coming to Ayodhya from outside Uttar Pradesh are from South Indian states. Hence, experts in South Indian languages are mostly required.
नोट:
अगर आपको यह खबर पसंद आई तो इसे शेयर करना न भूलें, देश-विदेश से जुड़ी ताजा अपडेट पाने के लिए कृपया The Lucknow Tribune के  

Facebook

 पेज को 

Like

व Twitter पर 

Follow

करना न भूलें...
-------------------------