Lucknow buckles up ahead of big bang counting day, security bandobast tight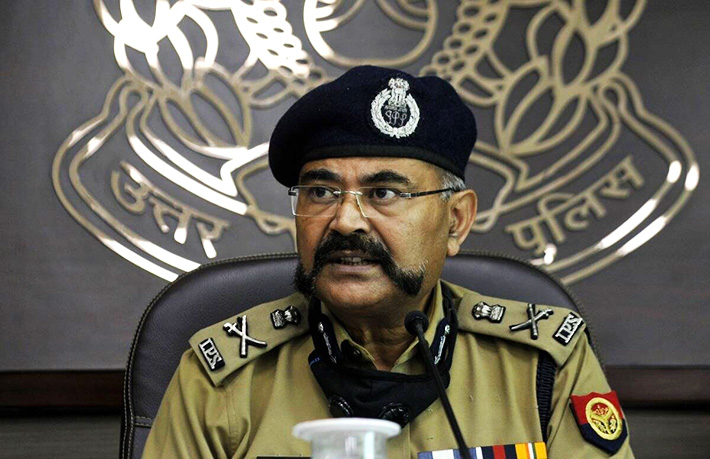 Lucknow: As election time gets over, the wait for the declaration of the results of 403 seats in seven phases will be completed with the counting of votes on March 10. After the seventh and final phase of polling on March 7, the Election Commission has completed the preparations for counting of votes on March 10.
Significantly, after the completion of the voting process for the assembly elections in five states including Uttar Pradesh, Uttarakhand, Punjab, Goa and Manipur, the counting of votes for all the states will begin simultaneously on March 10 at 8 am.
The voting process in Uttar Pradesh lasted the longest. For the assembly elections in the five states, the Election Commission had released the election program on January 8. Under this, polling was held in seven phases in Uttar Pradesh from February 10 to March 07. According to the Election Commission data, about 60.16 percent polling was recorded in the entire state as compared to 61.11 percent in 2017.
In the first phase, 62.43 per cent polling was recorded on February 10 in 58 assembly seats in 11 districts of western Uttar Pradesh. At the same time, in the second phase, 64.66 percent voters exercised their franchise in the 55 seats of nine districts of western Uttar Pradesh held on February 14.
After this, 62.28 percent in 59 seats in 16 districts of Bundelkhand and Kanpur division in the third phase on February 20, 62.76 percent in 59 seats in nine districts of Avadh and Prayag region on February 23 in the fourth phase, 12 districts on February 27 in the fifth phase. 58.35 percent voting was held in 61 seats of the state, 56.43 percent in 57 seats of 10 districts of Purvanchal on March 03 in the sixth phase and 57.73 percent in 54 seats of nine districts including Varanasi of Purvanchal on March 7 in the seventh and final phase.
Uttar Pradesh's Additional Director General of Police (Law and Order) Prashant Kumar told about the preparations for the counting of votes.
For this, 250 companies of Central Police Force and 61 companies of PAC have been deployed. Out of this, 36 companies of security forces will be deployed in the security of EVMs and 214 companies will be deployed in the counting centers to monitor the law and order.
Meanwhile, Samajwadi Party (SP) president Akhilesh Yadav has appointed 81 district in-charges to guard the EVMs, alleging rigged attempts to count votes.
Significantly, in the 2017 assembly elections in Uttar Pradesh, the BJP had created history by winning 312 seats by securing 39.67 per cent votes. At the same time, SP had to be satisfied with 47 seats, Bahujan Samaj Party (BSP) could get 19 and Congress could get only seven seats.
The prominent candidates whose reputation is at stake in this election include Chief Minister Yogi Adityanath and former Chief Minister and SP President and former Chief Minister Akhilesh Yadav, besides all the ministers of the Yogi government. Yogi is contesting from Gorakhpur Sadar seat and Akhilesh from Mainpuri's Karhal seat.
Yogi is being challenged by Subhavati Shukla of SP in Gorakhpur Sadar seat, while in Karhal, Union Minister SP Singh Baghel is in the fray in front of SP candidate Akhilesh.
Other prominent candidates include Agriculture Minister Suryapratap Shahi from Deoria's Pathardeva seat, Transport Minister Anil Rajbhar from Shivpur seat and Minister of State for Power Ramashankar Singh Patel from Madihan seat.
Apart from these, senior SP leader and MP Azam Khan is trying his luck from Rampur Sadar seat and his son Abdullah Azam Khan from Swar seat of Rampur district. Another Bahubali leader Mukhtar Ansari's son Abbas Ansari is in the fray from Mau seat as a SubhasSP candidate.
नोट:
अगर आपको यह खबर पसंद आई तो इसे शेयर करना न भूलें, देश-विदेश से जुड़ी ताजा अपडेट पाने के लिए कृपया The Lucknow Tribune के  

Facebook

 पेज को 

Like

व Twitter पर 

Follow

करना न भूलें...
------------------------- -------------------------------------------------------------------------------------------------------------------------------------------------