Lucknow Mayor presides over Bhoomi Pujan of upcoming Medical Institute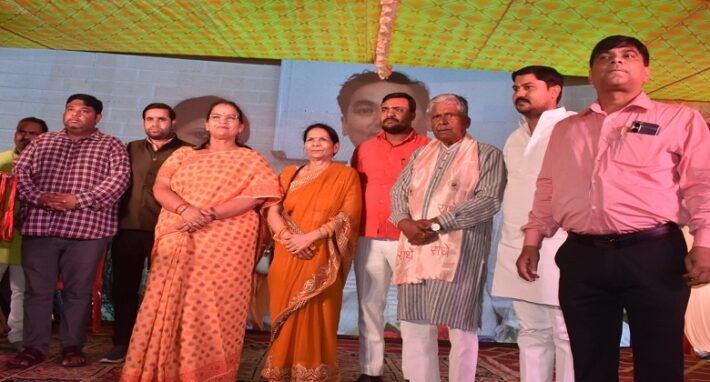 Lucknow: Done in the presence of Mayor  Sushma Kharkwal. the Bhoomi Pujan of Indu Institute of Medical Sciences, Lucknow Center Unit 2 was organized. The mayor thanked the institute's director Rajneesh Srivastava, Rakesh Kumar Chaturvedi for providing excellent health care to Lucknow.
In the said programme, the mayor said in her speech that doctors are the form of God. I bow down to them for their infinite patience and dedication, without stopping, without getting tired, with the selfless spirit with which they are devoted to our interest.
In a situation where the world runs away, the most important contribution of doctors is there.
Not many days have passed since the bad phase of the Corona epidemic when doctors treated people day and night without worrying about their lives.
During this, many doctors themselves came under the grip of Corona and sacrificed their lives while saving the patients. Doctors had a big responsibility to get the country out of this serious epidemic. Doctors fought as the biggest warriors in defeating Corona. We say health is wealth means health is your real wealth, and doctors ensure that you stay healthy.
She said that if the doctor talks to a sick person with love and affection, then 50 percent of that patient's disease gets cured on its own, by this I mean that doctors should always give better health care and decency to their patients. And should be treated with affection. She said that today  Prime Minister and  Chief Minister have been making efforts.
She said the  health services of the country and the state have been made better than before. Today, better and free health services are being provided from the city to the rural areas. Rajya Sabha MP Ashok Bajpai, former mayor Suresh Awasthi, councilor representative Saurabh Tiwari, councilor Deepak Lodhi, director of the institute, doctors and other dignitaries participated in the said programme.
नोट:
अगर आपको यह खबर पसंद आई तो इसे शेयर करना न भूलें, देश-विदेश से जुड़ी ताजा अपडेट पाने के लिए कृपया The Lucknow Tribune के  

Facebook

 पेज को 

Like

व Twitter पर 

Follow

करना न भूलें...
-------------------------